Invest in Miami Real Estate to Maximize Your ROI
Investing in Miami real estate is a great idea. There are many neighborhoods in this booming city that have shown an increase in property value. Investing in these neighborhoods is a good idea as it will likely maximize your potential return on investment.
Here are the 7 best Miami neighborhoods to invest in:
1. Wynwood
This hip and artsy neighborhood features swanky art galleries, trendy bistros, and chic boutiques. It has become one of the hottest districts in Miami.
Wynwood is great for investors because most of the properties are sold for a low cost, but their rental rates are high. The rental rates are approximately $2,500 a month.
In addition, there are new condominiums springing up in this neighborhood. This means that there will be more opportunities for lucrative investments.
2. Little Haiti
Little Haiti is a culturally diverse neighborhood. Back in 1970, many Haitian immigrants were settling in this area. That's where its name comes from! Other immigrants from Caribbean nations have also settled here as well.
For this reason, Little Haiti has many vibrant events, delicious Caribbean flavors, and a rich cultural scene. Plenty of well-known galleries have also moved from Wynwood to Little Haiti, such as Mindy Solomon Gallery, Emerson Dorsch, and Pan American Art Projects.
This part of Miami, located north of Wynwood, is truly up-and-coming when it comes to real estate investments. The price per square foot is lower than many other Miami neighborhoods, and the rental rates are on the rise.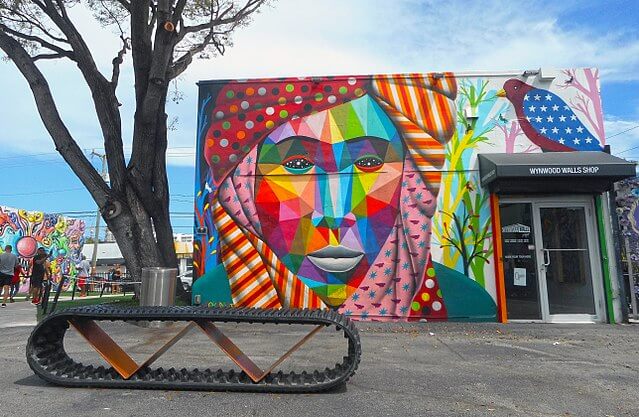 3. Edgewater
Edgewater is an emerging neighborhood in Miami. Its quick growth is due to its proximity to Design District, Park West, and Wynwood.
The real estate developments in Edgewater focus on the following projects:
Multifamily condominiums

Upscale single-family residences

General multifamily projects
Many modern waterfront condos have recently been built in Edgewater, and more are currently being constructed. Some of the top and most popular condos in Edgewater include Elysee, Paraiso Bay, Biscayne Beach, and Missoni Baia.
To rent a condo in Edgewater, the average asking price is around $4,000. That said, the average sales price for these properties hovers around $690,000.
4. Downtown Miami
Downtown Miami provides great potential for profitable investments. The Central Business District of Miami-Dade County is the largest economic and financial center in South Florida.
This area is home to numerous points of interest such as Bayfront Park, the InterContinental Hotel, and Bayside Market. Also, plenty of well-known fine-dining establishments have opened their doors here.
Downtown Miami condos and apartments have wildly differing price-to-quality ratios. There are many alluring properties available. However, you should definitely do some research before committing to purchasing a rental unit in Downtown Miami.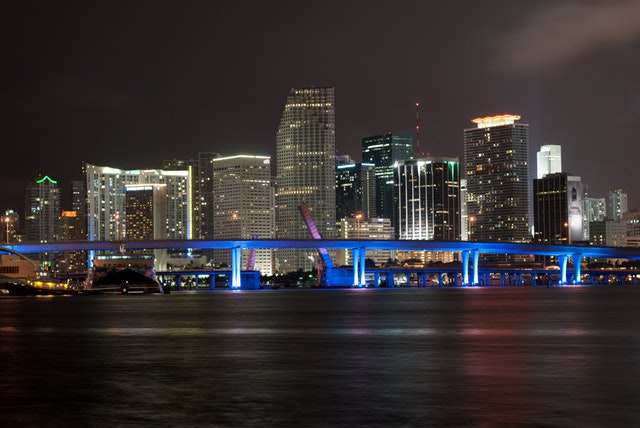 5. Design District
Did you know that Miami's Design District is like New York City's SoHo? The Design District has a vibrant mix of furniture showrooms, high-end fashion retailers, art galleries, and leading dining experiences.
The hundreds of luxury shops lure visitors from all over the States, as well as international tourists. Real estate investors face many opportunities for growth here.
If you are looking for a stream of passive income, then investing in the Miami Design District may be for you. The rental rates are on a steady climb.
6. Midtown Miami
Midtown Miami is a large-scale development that has plenty of restaurants, retail outlets, cafes, shops, and residential properties. The bustling neighborhood is only 7 minutes away from Downtown Miami.
As an investor, you should consider Midtown Miami. It's close to Downtown Miami, but it has significantly lower property expenses compared to the Central Business District. So, it's a good option.
The rental rates for Midtown Miami properties have shown consistent growth over the years. Even though it isn't a waterfront neighborhood, it still shows a lot of potential.
7. Miami Beach Investment Property
The famous Miami Beach resort area draws tourists from all around the world. This neighborhood has already been booming for a long time, but there are still multiple real estate projects underway.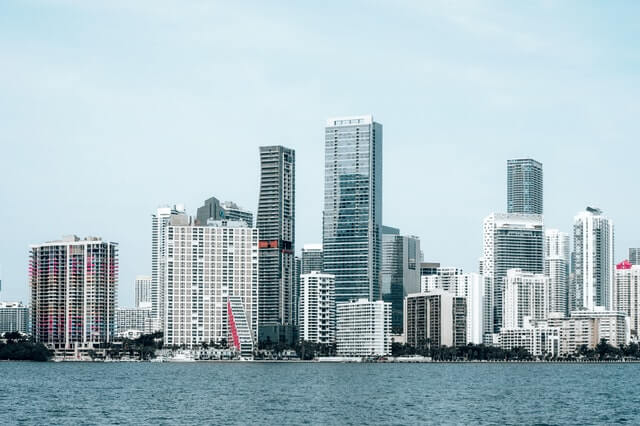 The rental rates have proven to hold quite steady over the last few years, but there have been fluctuations in overall property prices. You should keep an eye out for sudden drops that can help you enter the lucrative real estate market more easily.
Tips for Investment Property Purchase in Miami, FL
Real estate investments require careful planning.
Here are our top tips for investing in the best neighborhoods in Miami:
Decide if you prefer a short-term or a long-term rental property strategy

Consider the pros and cons of each location before choosing the right one to invest in

Create a detailed plan: state your long-term financial goals, and determine the steps you will take to reach them

Decide whether you will self-manage or hire a property management company: weight out the pros and cons
Best Areas to Invest in Miami
Miami offers many opportunities for property investors. Several neighborhoods in Miami show a steady appreciation trend. This means that there is potential for an increase in the value of your purchased rental property.
Some of the best neighborhoods to invest in Miami include:
Downtown Miami

Edgewater

Little Haiti

Midtown Miami