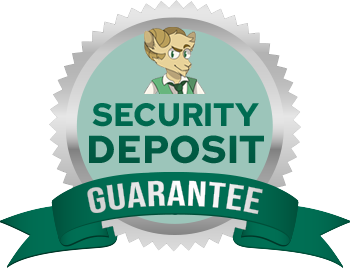 Income Realty Corp offers a "Resident Benefit Package" to assist in marketing your home For Rent by easing the burden of up-front expenses that tenants incur while moving. This program allows tenants to OPT IN to a monthly fee in lieu of paying a standard Security Deposit, which has customarily been equal to Two Month's Rent. Should an applicant sign up for the Preferred Tenant Program and OPT OUT of paying an all-up front Security Deposit, Income Realty Corp offers all Owners the Free Double Security Deposit Guarantee. This program will offer to repair or reimburse Owner for damages caused to the home by the tenant above normal fair wear and tear, up to the amount of 2 times (2X) the Monthly Rent. This amount will be limited to $5,000 per home, per incident. This excludes pet damage covered in our Pet Guarantee and/or damage caused by an authorized Service Animal per the Fair Housing Guidelines.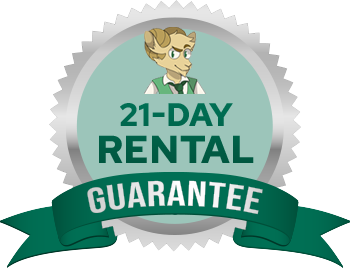 The last thing you want to do is have your home sit on the market for 30, 60, or even 100 days. And many owners fear this may happen when renting their homes. Every day an investment property is vacant is a day of lost income. We guarantee that we can find a quality tenant for your home in 21 days, or the first two months of management fees are FREE! The rental price must be an amount agreed upon by both owner and IRC. Conditions Apply:
Income Realty Corporation must have the final say on the Rental price
The home must be vacant
Must allow approved pets (Maximum of 2)
The home must be ready for tenants, The 21 days begin from the day the home is move-in ready.
Subject to association approval time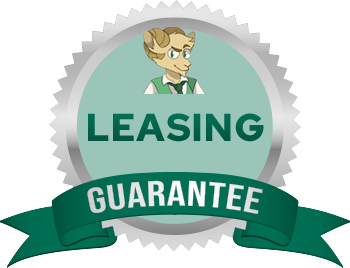 If a tenant that we placed does not fulfill at least 9 months of a lease term, we will find a new tenant for your property at no cost to you. Income Realty Corp will guarantee that tenancy for 12 months (Military Clause Excluded) should a tenant that Income Realty Corp screened and placed under an executed lease agreement fail to complete an initial term for their lease agreement, NO Leasing Fee or Tenant Realtor Commission will be charged to replace that tenant. This excludes any shorter lease agreements that the landlord agrees to with an executed lease agreement. Conditions Apply:
This guarantee does not cover tenants we've taken over or inherited; they must be placed by IRC.
The guarantee does not cover tenants who have to break a lease due to military orders, military transfers, or any other legal cancellation of a lease.
The guarantee does not cover any tenants who have abided by the lease terms by paying appropriate lease-breaking fees.
We stand behind our Tenants.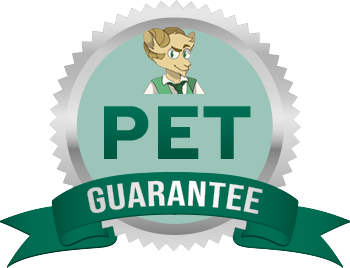 Our pet screening and approval process allow us to offer a $1,000 Pet Guarantee that protects you from destructive animals. We screen each pet and charge a reasonable pet rent to the tenant. We guarantee our owners up to $1,000 in damage protection for any pet damage beyond what the security deposit covers. The pet owner must be a tenant that signed a lease with us and that we moved into the rental property with an IRC Management Agreement that included Pet Protection. We allow a maximum of two (2) pets, neither of which can be on the restricted breed list. $5,000 of Additional Coverage for $10 Per Month on the Silver Plan, or included at no charge with the Gold, Platinum, and Multiple Property Owner Plans.
Watch Our YouTube Video For More Information >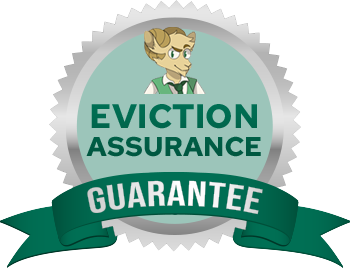 We are confident in our tenant screening process, that under qualifying plans, we guarantee that you will not have to pay out of pocket if an eviction needs to take place. When you subscribe to IRC's Eviction Protection Plan we not only handle the eviction process but we cover the legal costs or fees associated with the eviction, up to $1000.
How it works:
The owner must subscribe to our Eviction Protection Plan in the Management Agreement.
New tenants with leases signed after the Management Agreement is in place are immediately covered.
Does not cover existing tenants with leases signed prior to Management Agreement.
The Program does not cover lost rent, move-out costs, or damage to property.
The Program does not cover the Owner for the Tenant's Attorney fees, or court-ordered fines, damages, or penalties.
The Eviction Protection plan must be specifically subscribed to in your current Property Management Agreement.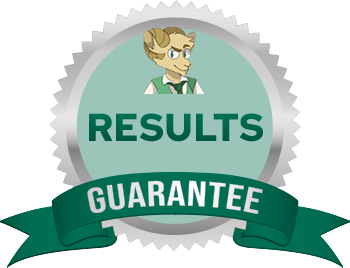 At Income Realty Corp, we don't collect management service fees until we have a renter moved in and rent is collected. We market your home, schedule showings, screen applicants, draft the lease, and facilitate tenant move-in – all before being paid a dime.
*Disclosure: Does not include costs associated with getting a property "rent ready" and move-in condition reports.