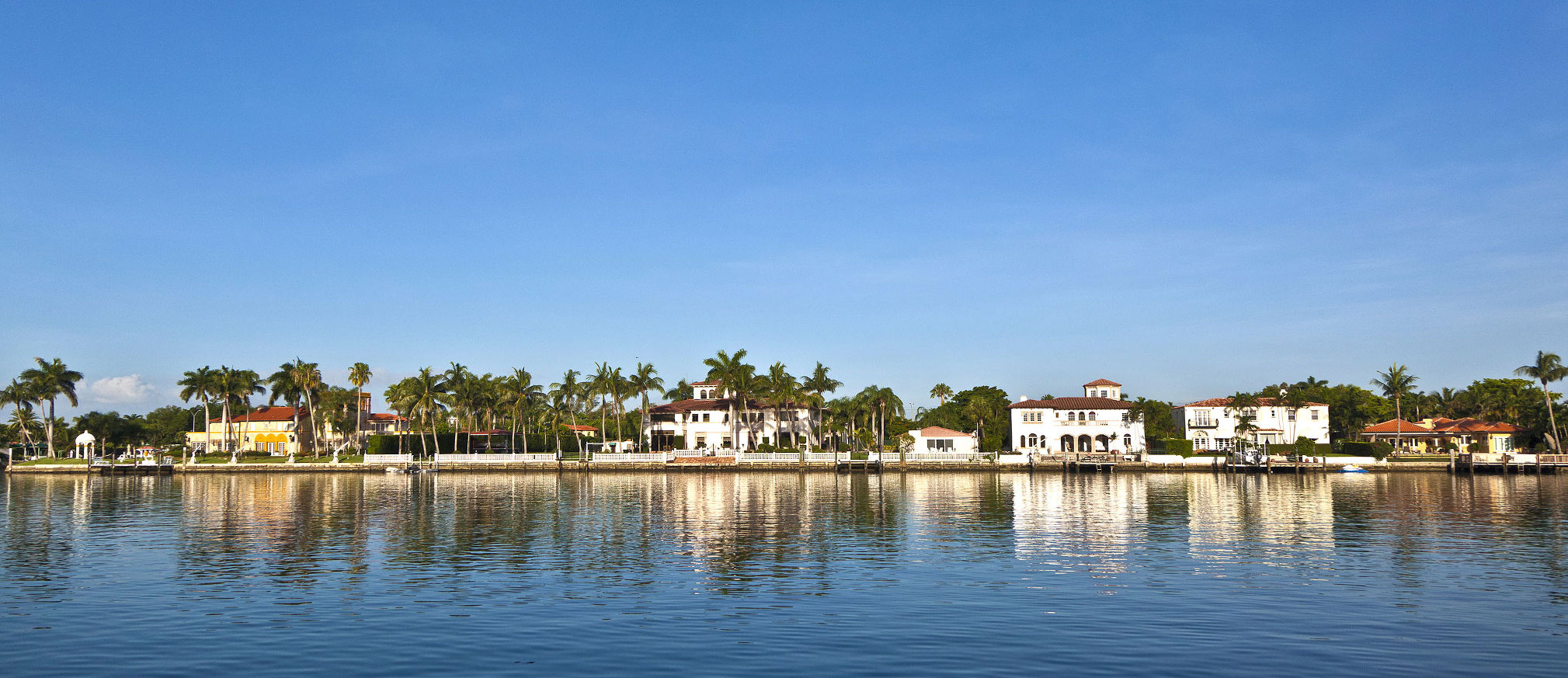 The Ultimate Guide to Investing in Miami Real Estate
Known for its beautiful white sandy beaches, diverse cultures, tasty cuisines, and near-perfect weather, Miami has earned its rightful place as one of America's most popular travel destinations. In addition to all that, Miami also has a very strong and healthy real estate industry. When deciding where to invest in real estate, the location is always paramount to its profitability. And when that real estate investment is within Miami, Florida, then the odds of success are in your favor.
Why?
Well, unlike most places, the Miami real estate market has a proven reputation for being consistent. For the past 10 years, Miami's real estate appreciation rate has been - consistently - above average. Moreover, Zillow.com reports that Miami property values have appreciated by +4% for the past 5 years.
If you are looking at Miami for your real estate investments, keep on reading to know everything you need to know about this sunny city! If you would like help investing in Miami real estate, contact us at Income Realty Corp for a no-obligation real estate investor consultation.
Get started with your FREE RENTAL PRICE ANALYSIS by completing the form .
Some of The Highest Appreciating and Best Neighborhoods in Miami
Bayshore Area
Buena Vista
S Miami Ave / SW 1st St
Biscayne Blvd / NE 25th St
NW 2nd Ave / NW 24th St
Midtown Area
SE 2nd Ave / SE 1st St
E Flagler St / NE 2nd Ave
NW 7th Ave / NW 17th St
N Miami Ave / NW 36th St
South Florida's Property Market Appreciation Overview
Did you know that Miami has the second-largest housing industry in the southeastern U.S; which makes it the 8th largest in the whole country?
Amazing, right?
In just ten years, Miami residential rental real estate has seen a cumulative appreciation of more than 100%, ranking it among the top 10% of cities in America.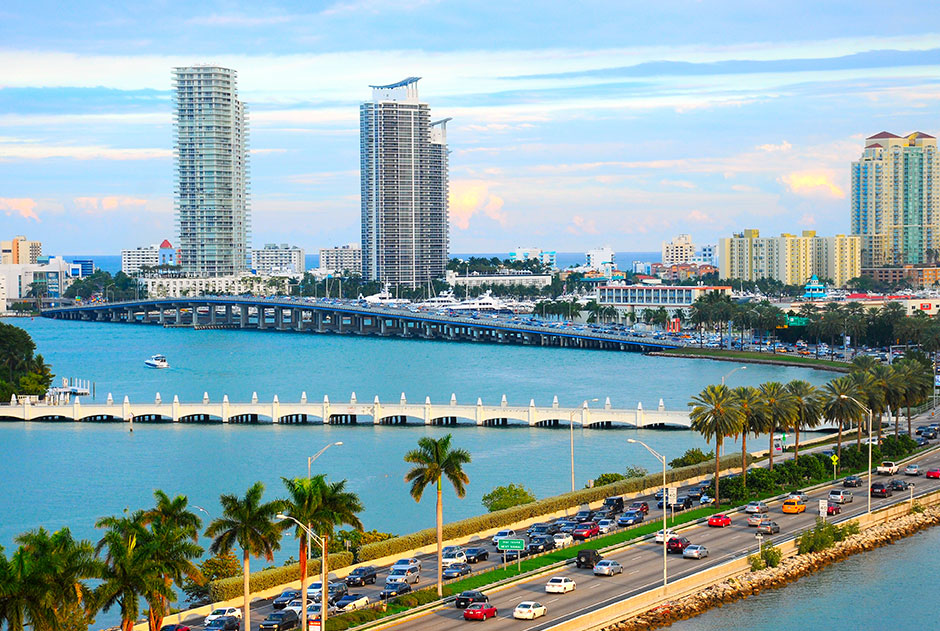 8 Reasons Why You Should Invest
in the Miami Real Estate Market
So, why exactly should you be investing in this city? What makes Miami real estate so special or better than other booming
real estate markets? There are so many things that make Miami an ideal investment opportunity for property investors.
1. The ROIs for landlords and property investors is impressive.

As all Miami real estate investors know, the potential return on your real estate investment is the most important consideration when in the process of selecting a home. That's because you want to make sure your real estate investments will thrive. Luckily, in Miami, ROIs rarely disappoint. This is in part due to the high demand for housing. This demand is fueled by a population that prefers to rent. This creates a great opportunity for rental housing investors.

2. Renters form a large percentage of the population.

Did you know that almost 70% of Miami's residents rent? And if you are wondering why, it's because most of the people work in temporary or seasonal jobs. Specifically, in the tourism industry which employs over 145,000 people. Moreover, the city's housing supply is low, which results in high home sale prices. This creates more demand for rental housing because it's more affordable than buying a house. And that's why many investors are buying single-family homes and then renovating them into many rentable units.

3. Miami is very landlord-friendly.

You're probably wondering what that means. You will be happy to learn that it means that Miami is one of the few places that offer landlords and real estate investors more freedom than most other states.

For example:

Miami doesn't have any laws on rent control.
It doesn't put a cap on security deposits.
Landlords can initiate an eviction if a tenant is at least three days late on rent (most states set the minimum number of days for late-rent evictions to seven).
Also, repeated infractions on the lease agreement allow for a 7-day unconditional move-out notice.

4. The tourism industry is booming.

Another great reason to invest in Miami real estate is because of all the tourism. In 2017 alone, Miami had a record-breaking 15.86 million unique visitors. Moreover, during the same year, overnight visitors spent a whopping $25.97 billion in direct expenditure. Impressive, right? So, what does that mean for rental buyers and investors? Miami offers vacation home buyers, landlords and investors numerous opportunities to earn from tourism.

5. There is a strong job market.

Aside from leisure, many people relocate to Miami for work. Why? Well, Miami is not only Florida's biggest urban economy, but it also has America's 12th largest GDP (by metropolitan areas). Thanks to its thriving tourism industry, growing economy, and strong rental market, Miami's unemployment rate sits at 3.9%. Which is slightly below the national average.

6. The city has a big retiree population.

Due to its great weather and vibrancy, Miami's population keeps growing by the day. One important point to note is that the city has a big retiree population and most of them come to live out their days in South Florida. So, what does this mean for you? For starters, housing value fluctuations rarely affect most retirees. And since they don't have a reason to sell their homes, there are fewer homes on the real estate market for property buyers. Obviously, we all know that without sufficient supply, demand goes up and so do properties' prices and the demand for rental properties.

7. Miami has beautiful white sandy beaches.

Beaches are some of Miami's main tourist attractions. Most people travel to the city just to spend a day on its stunning beaches. And sometimes, some even decide to stay because of the beautiful scenery. And who can blame them? Miami is not only stunning and serene but it also has one of the best climates in the U.S. This explains why the city's population grows by roughly 2% every year. Obviously, a growing population eventually leads to a higher demand for housing, right? And that's good news for any investor.

8. There is a strong international market.

Statistics show that foreign-born citizens constitute more than half of Miami's population. This means that the city is very immigrant friendly. And this is one of the reasons why Miami remains attractive to foreign investors. There are many reasons why foreign investors are taking so much interest in Miami's real estate industry.

For example:

Some consider real estate investing in a safe and promising market.
Others – mostly expats – are looking for a fresh start or to live the American dream.
Others opt to buy condos that act as their vacation properties or homes.
3 Smart Tips for Miami Real Estate Investors
Now, before you decide to invest in Miami real estate, you should first ensure that you are ready and well-informed.
Here are a few things you should do to start your real estate investing journey off on the right foot:
1. Know your target market.
Unfortunately, some investors often assume that they'll succeed just because they invested in a strong real estate market. What they don't know is that it takes a lot of experience, knowledge, and analysis in order to succeed in real estate. Figure out which tenant group you are looking for: students or working-class members, long-term or short-term tenants. Choosing your exact location should be next. Look for a location that's still growing and closer to your target renters. For example, beach-side properties are ideal for tourists, and students who prefer to live close to their schools, and working-class members wouldn't mind a shorter commute.
2. Prepare enough investment capital.
Miami investment properties are expensive and don't have a zero-down mortgage plan. You need to have at least a 20% down payment to get better mortgage terms. Moreover, you need to set aside a small allocation of funds for repairs, especially if you buy a bargain-priced home. Generally, you may have to do a few repairs and revamps in order to make the home attractive to tenants. Also, don't forget to save some funds to act as a vacancy allowance. Most properties don't have tenants within the first few months. Make sure that even during a vacancy period, you'll have enough capital to cater for your expenses as well as mortgage repayments.
3. Decide on how you are going to manage your property in Miami.
Should you do it yourself or hire a property manager? Hiring a manager takes a huge burden off of you and can greatly improve the experience you have with your investment. Property managers handle almost all aspects of handling the rental property in Miami. This means that you get more time and freedom to work on other projects. Choosing the right property manager is, needless to say, key. Not all of them are created equal so take your time to select the company best suited for your needs.
In Summary, it's safe to say that South Florida's Miami
real estate is worth investing in.
It's a great location to start your real estate investing journey. Numbers don't lie, which is why it's clear that investing in the Miami real estate market can be a very lucrative venture. But, as you set off to look into properties and homes, make sure you have every bit of information you need to make the investment decision that best fits your long-term goals. Hopefully, you've found this guide helpful to get you curious about the great opportunities Miami has to offer! If you're considering real estate investing in this Floridian city, don't hesitate to reach out to us. We've been helping people buy and manage Miami real estate for nearly 40 years!