Tenant Resources
We manage some of the area's most desirable rentals. Our progressive staff understands that consistently working to improve the quality of service and attention to detail are the best ways to provide comfortable communities for the people who have chosen our rentals. Our tenants feel comfortable knowing that 24 hours a day, 7 days a week they will be able to reach a qualified employee who will promptly address any maintenance issue as it relates to their safety or the integrity of your property.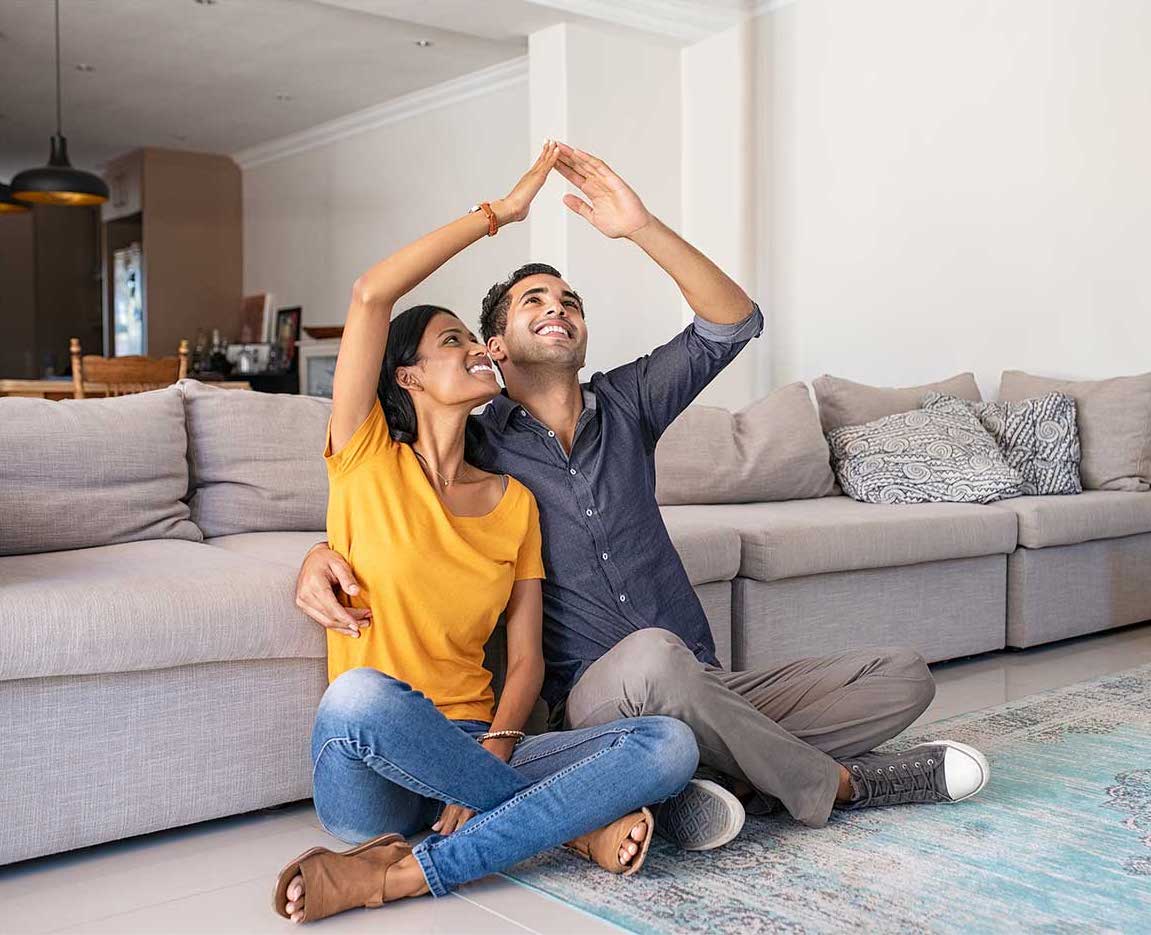 Frequently Asked Questions
Q: Can I submit an application for a property I haven't viewed?

A: No, we don't allow renting for "sight unseen" properties. If you send in an application for a property you haven't viewed yet, your application won't be approved and your application fee will be retained. If you're not able to view the property, it's best to make arrangements for your family member or friend to view the property on your behalf.

Photos of an actual property even though they give a good hint of the property's size and interior are only a representation. We advise applicants to physically view the property in order to verify whether the property's specifications match your needs.

Q: How can I plan to visit a property I'm interested in?

A: You can call the number specified on the listing or contact us through the

contact page

on our website. Once we receive your request, we will immediately coordinate with you to facilitate the viewing process. Our staff are committed to helping you find your perfect home.

Q: How do I submit a rental application?

A: For starters, you must be over 18 years of age. If you meet this criteria, you can apply on our

online portal

.

Q: Am I expected to sign a lease?

A: Yes, most of our properties have a 12-month lease that clearly stipulates our responsibilities as well as yours throughout the tenancy period. Our lease signings are done either by appointment or electronically.

Q: How much is the security deposit?

A: Our security deposit is equivalent to two months' rent and is required to be fully paid before a tenant is allowed to move in.

Q: When is my rent due?

A: Rent is DUE on the first day of the month.

Q: How do I pay my rent?

A: For purposes of Convenience, we have provided you with various rent payment options that include:

You can mail your rent directly to our office. Remember to indicate your unit number and address on the memo of your money order
Make an online payment by clicking on the Tenant Login to access the system. You can also view your account balance
Bank automation
You can pay at Retail Cash Payments with PayNearMe

Take note: WE DO NOT ACCEPT CASH PAYMENTS for security reasons.

Q: I have a good tenancy record and can take good care of a property. Is it possible to waive my late rent fees?

A: Unfortunately not. We don't offer any waiver on late charges because we strictly comply with Fair Housing Laws that demand us to treat all our tenants equally. Late charges are enforced across the board as we have no mechanism to determine which tenant is more deserving than the other.

Q: What should I do if I fail to remit my rent on time?

A: You should IMMEDIATELY get in touch with our accounts receivables department via phone. Failure to do this means your case will be escalated to the attorney's office for possible eviction.

Q: How often is rent increased and by how much?

A: Usually, we do not increase rent until a lease term has formally expired. After expiration of the lease, an assessment for rent increment is done. We always strive to raise rent within reasonable amounts taking into account market conditions and requests from the property owner.

Q: How Can I Request For Repairs?

A: All requests for repairs that are non-emergencies should be made in writing using our

Online Tenant Portal

. While the landlord is not obligated to carry out repairs on non-working days, we strive to assign orders to our vendors within the shortest time possible.

Q: How do I deal with a plumbing issue?

A: First, turn your water off and immediately call our office and report to the property manager.

Q: What should I do if the smoke detector in my house begins to beep?

A: In most cases, the smoke detector's battery needs to be replaced. You can purchase one at your local hardware store or market. However, if you're unable to access the smoke detector because of vaulted ceilings, please fill a maintenance request form and send it to us immediately. Do not disconnect your smoke detector as it is illegal.

Q: What happens if am locked out of my house?

A: We do everything possible to prevent circumstances where you find yourself locked out. One common possibility is you've probably lost your keys. In this case, if it happens during our office hours, our property manager can come and let you in but you might pay a small fee. Alternatively, you will have to contact a locksmith to come and sort you out but at your own expense.

Q: What constitutes an emergency?

A: An emergency is something that happens which must be immediately resolved to prevent further damage or avoid risking the lives of house occupants. A pipe breaking and water leaking into the home is an example of an emergency. A malfunctioning heater during the cold season, electrical faults and major plumbing faults are classified as emergencies.

Q: Will I pay for maintenance done at my unit?

A: Yes, if the damage is caused as a result of negligence on the tenant's part. Additionally, you can be billed if you miss an appointment with our maintenance contractors.

Q: What happens if I have a financial difficulty?

A: We are aware that you may face financial difficulties, have a health problem, or face an emergency that may prevent you from paying rent on time. Although we are empathetic when such cases occur, we are forced to go by the legal provisions of the lease agreement.

Q: Can management representatives, maintenance or repair personnel enter my house when I am not around?

A: There are different reasons why property managers or maintenance staff may need to access your home. However, we always notify you of the intention beforehand. As per the provisions of the lease, an individual authorized by the landlord can come to your property for emergency repairs or show the property to insurance agents, fire marshals or appraisers. In the case of routine repairs, we don't give the keys to the vendor but rather, organize with you so that work is completed when you are at home.

Q: Is it mandatory for me to have renters insurance?

A: Absolutely yes. All tenants are required to have renters insurance before moving into the house. Before we issue you keys to your house, you need to show proof of Tenant's insurance.

Q: Lawn maintenance is whose responsibility?

A: Unless otherwise indicated in the lease, the responsibility to care for the lawn including watering and weeding is yours. If you fail to take care of the grass, you will be held accountable.

Q: Am I allowed to smoke in the property?

A: No, we don't allow smoking in our rentals or within the vicinity of the property.

Q: Am I permitted to sublease my apartment?

A: No, subleasing is not allowed. If you plan to re-lease your property, you should get in touch with your property manager.

Q: Can I have a roommate?

A: You can have a roommate, but they first need to get approval from us via an application process. The roommate is required to complete a rental application form, submit the application fee and pass our screening process. If the above conditions are not met, you risk your lease being terminated.

Q: If my roommate moves our before end of the lease, what happens?

A: If your roommate vacates, a written notice should be sent to the property manager.  Tenants are either individually or jointly liable when it comes to payment of rent. You should also obtain a written permission from us before changing roommates.

Q: Can I have a pet after moving in or add an extra pet?

A: Before adding a pet, call our office to discuss the addition. This may be granted or not depending on the specifications of the lease agreement.

Q: Can I paint the wall a different color?

A: Any intention to change the color of the walls should be done in writing and permission from the owner sought. In your request, you will need to specify which wall or rooms you intend to paint. In most cases, an additional deposit may be required to paint the walls back to the original color when you move out. Alternatively, this deposit can be refunded if you repaint the walls back to the original color.

Q: Can I add or change the locks to my house?

A: Unfortunately not. You are not permitted to change door locks by yourself. Doing this without our permission is a lease violation. If you wish to re-key, change, repair or install new locks or any other security devices, you should put your request in writing. If you decide to add any additional locks, you will bear the costs. However, any work done must be from our approved contractors.

Q: Can I have a satellite dish?

A: Every property has varied requirements so the best thing would be to get in touch with your property manager to discuss your requirements.

Q: How do I go about issuing a notice to vacate and how long is the notice period?

A: You are required to submit your notice at least 60 days before the time you wish to terminate your lease. The notice should be submitted in writing and received by our office before the month ends. The notice period then begins on the first day of the following month.