Owner Resources
At Income Realty Corporation, we treat your home as our own. We offer a wide range of property management services to fit your needs as a landlord or home owner and tailor our packages to ensure that you have the highest level of service for your home.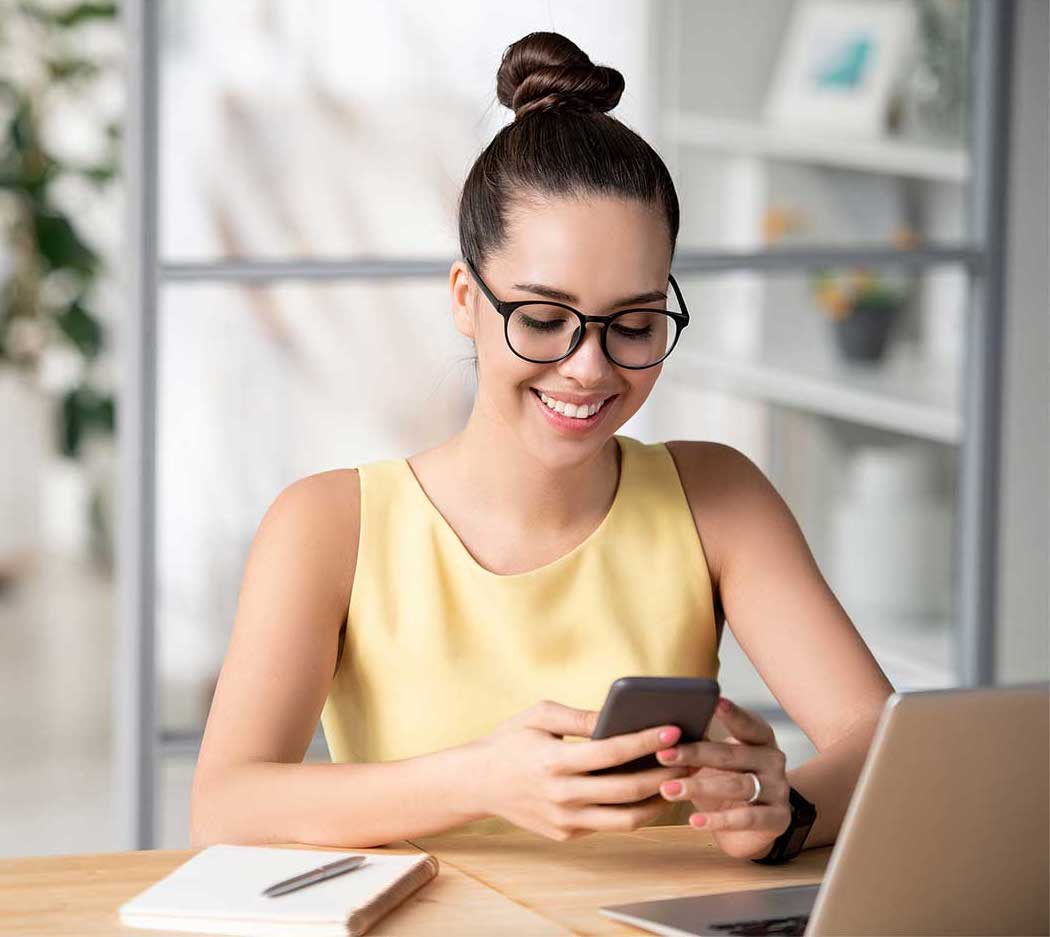 Frequently Asked Questions
Q: Am I required to make my property available to Section 8?

A: URGENT LEGAL UPDATE from Florida Realtors General Counsel

Florida Realtors have become aware of several lawsuits filed against real estate brokers in Miami Dade and Broward counties concerning allegations of discriminatory advertising—a violation of fair housing laws. Specifically, brokers are being sued for discriminating against tenants with Section 8 vouchers. ‌These violations, however, pertain to local ordinances, not the Federal Fair Housing Act. Under these local ordinances, landlords and Realtors are precluded from discriminating against tenants with Section 8 vouchers, as this falls under the protected class "source of income."

Florida Realtors General Counsel Margy Grant advises that "Realtors are encouraged to audit their listings and advertising to ensure that no listing, either in the MLS or not, contains any language that disallows housing to someone with a Section 8 voucher. Realtors must work to educate their landlords or property managers that this is not permissible under the local ordinances."

Q: Are you licensed?

A: Yes we are licensed Brokers and Realtors.

Q: Can you put the money directly into my account?

A: Yes we can do a direct deposit to your bank account.

Q: Do I get to see the lease or sign it?

A: We have an attorney prepare the lease and we sign the lease.

Q: Do you sell real estate too?

A: Yes we sell real estate.

Q: Do you sell real estate too?

A: Yes we sell real estate.

Q: How and when do I get my checks?

A: Checks are distributed on the 5th – 15th of the month

Q: How is rent collection handled?

A: nline payment, Mail or delivered to our office.

Q: How long of a lease do you sign?

A: 1 year.

Q: How much security deposit do you charge the tenant?

A: 2 months security deposit

Q: How soon can you start managing my property?

A: Within 24hrs

Q: What type of properties do you manage?

A: Residential: Single family homes, Duplexes, Condos, multifamily
Commercial: Warehouses, offices, Retail, Strip Centers

Q: What type of reports do I get and how often?

A: Income and Expense Statement and multiple owner reports are available online through the owner portal.

Q: Who holds the tenant security deposit?

A: Security Deposit is held in our Security deposit Escrow account.

Q: Do I lose control of my property if Income Realty Corp takes over managing it?

A: No, we manage your property under your guidance and implement every decision you make. We constantly keep you abreast of what is happening with your property.

Q: How do you determine how much my property will rent for?

A: At Income Realty Corp, we have the necessary tools and strategies to get the best price for your property. We do extensive research and market comparisons to detemine how much similar properties to yours are renting for in the same area. Using our research and market knowledge, we come up with a competitive rental rate that will attract good tenants.

Q: How do you advertise vacant houses and who pays for advertising?

A: As soon as we take on a new property or receive a 30-day notice, we start marketing your property. Some of the platforms we advertise your property have an expansive reach and include the following.

Our website accommodates an extensive listing of properties. Being experts, our site is well developed with a complete description of your property to ensure prospective tenants get as much information as possible. Our website is constantly updated and any changes in your property such as new paint are reflected immediately.
Zillow.com is an extensive website that publishes listings that are seen by a large pool of prospective tenants. As a popular website, it has a massive audience so you can expect to get good leads from this platform.
Rentals.com is an awesome national site that consists of numerous associated sites. Your property ad is uploaded on five websites affiliated to Rentals.com. Some of the benefits include unlimited pictures and tracking of your inquiries.
Rentbits.com is another great paid site that publishes your ad to several other sites.
For Rent Signs whereby all vacant properties we manage have an Income Realty Corp "For Rent" sign strategically placed at the front yard with complete contact details of our office.
In-house office listings: All our office managers keep a copy of all the properties available for lease for easy reference
Craigslist: At times, we use this free platform to advertise properties. To have a professional looking ad, we include a link that directs back to our website.

The costs associated with marketing your property are passed to you, the property owner via a monthly bill. Internet advertising is a proven marketing strategy that produces incredible results given the fact many tenants are looking for properties online. Your management fee is inclusive of all advertising materials such as "For Rent" signs and third party listing fees.

Q: How long does it take to place a tenant?

A: Our aim at Income Realty Corp is to find you a suitable tenant within the shortest time possible. We advertise your property on popular platforms that reach a wide segment of prospective clients looking for rental properties.

Q: Should I allow pets and smokers?

A: You are not bound to allow any pets or smokers on your property. However, if you're not sure, it's best to leave it open for negotiation. Chances are high that you will come across many potential tenants who own pets. If you become excessively strict, you could end up losing potential clients. The best thing to do is to let us handle the issue. For tenants with pets, we charge an additional pet deposit fee. We also do not allow certain aggressive breeds. We also have a policy that allows a maximum of two pets per household.

Income Realty Corp forbids smoking in all rental units. Anyone caught smoking is held liable for any damages that may occur as a result of smoking.

Q: Do you have a process in place to screen prospective tenants?

A: Yes, we have a system in place that ensures thorough screening of all potential applicants. To be admitted as a resident, applicants must pass the screening test which consists of various background checks that include employment verification, criminal history checks and creditworthiness. The aim is to ensure only quality tenants occupy your rental.

Q: What is required from a tenant before they move in?

A: After successful screening, the new tenant is required to pay the full security deposit for the property. In addition, an appointment is set up for them to come in and sign the lease agreement. Any other charges such as pet fees as well as any rent due before occupation is collected during the signing of the lease.

Q: How do you deal with utilities?

A: We require property owners to have utilities written in their names C/O Income Realty Corp at the time we take over the management of your property. Once a tenant moves into your house, all tenant utilities are transferred into their name. Some properties cater for costs of certain utilities such as sewer, trash and water. Owner utilities stay in the owner's name, submitted to our office for payment and included in your monthly cash flow statement. Utility overages are sent to the resident for payment.

Q: What happens if my property is damaged?

A: A property that is well maintained will increase in value. Additionally, we will promptly inform you in the case when there are repairs required and will get your permission to begin the repairs. Income Realty Corp has an extensive list of licensed and professional vendors that will help sort out the problem in the shortest time possible.

All maintenance and repairs are carried out with the highest standards of workmanship at the best price. A tenant is shown what needs to be fixed and once approval is granted, we start the repairs.

Q: What happens if a tenant fails to pay rent on time?

A: We have strict clauses in our lease agreements that address failure or delay in paying rent. When a tenant fails to remit rent on time, a late fee is levied and they are required to quickly make payment after a notice has been issued to them. If a tenant continues to default on rent payment, we will be forced to initiate an eviction process. 

Q: What measures are put in place to ensure my property is well taken care of?

A: At your request, we can do a drive by of your rental property as many times as you would like. We also conduct move-in and move-out inspections to ensure your property remains in good condition throughout.

Q: What process should a tenant undergo to be cleared from their lease?

A: A detailed inspection is done when the tenant is moving out to ascertain the condition of the property. If there are no damages after inspection, approval is granted and the tenant is released from their lease agreement. At this point, their security deposit is returned.

Q: What is the purpose of an application fee?

A: An application fee is paid by prospective tenants and its purpose is to facilitate credit checks to determine if an applicant will be a suitable tenant. Once the checks are completed, the amount is non-refundable.

Q: What happens when there is an emergency call?

A: Any emergency calls irrespective of the time they are made will be sufficiently handled by our team at Income Realty Corp through our 24hr number.

Q: When is my monthly check and report ready?

A: Our monthly statements are generated from around the tenth day of each month. Our statement period therefore covers the period between the 11th day of the previous month to the 10th day of the current month. We recommend electronic transfer as it is the quickest, convenient and most reliable way to receive your funds.

Income Realty Corp has also put in place an online feature on the website that allows us to electronically disburse statements to our clients. All you need to do is visit our website, input your login credentials and visit the password protected statement page to access your statements. You can do this at your own convenience.

Q: Will I need to change my insurance coverage?

A: We always advise property owners to regularly check with their insurers to be sure they have adequate insurance coverage. We need proof of insurance at our office before managing your property. We also recommend Income Realty Corp to be indicated as an additionally insured on your policy. On the other hand, all our renters are advised to get renter's insurance before being allowed to sign leases for the properties we manage. While this is not mandatory by law, it helps a great deal in the event of an emergency. Owner's insurance doesn't cover a tenant's personal belongings which is why we encourage tenants to have their own insurance.