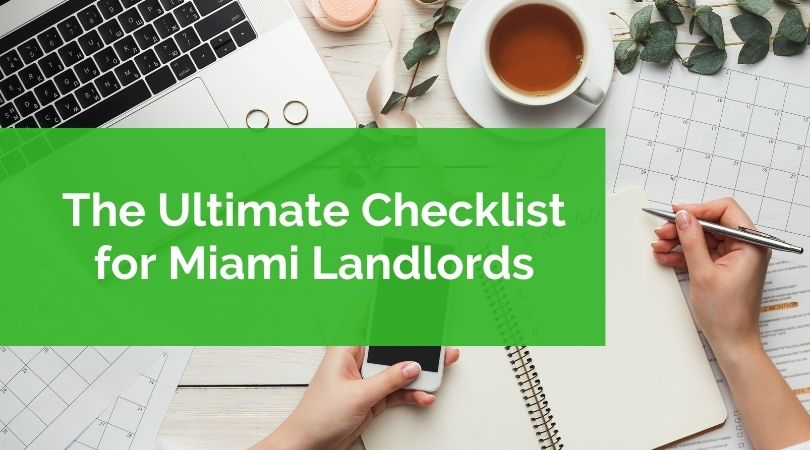 Investing in real estate has been cited as one of the most profitable and secure forms of investment. For decades, investors have sunk their resources and reaped sizeable benefits from their rental properties.
Real estate can help you achieve your financial goals! This is due to the longevity of the asset, you have assured a stable source of revenue as long as the economy and the housing market are looking good.
However, being a landlord is not a walk in the park. Your new role comes with a bunch of obligations and responsibilities. What's more, both the county and the State will have a small stake in how you use your property.
To maximize the returns from your property, we have compiled a checklist that will help you as a Miami landlord. The seasoned team at Income Realty Corporation has been advising Miami property owners for years, helping their investments operate smoothly and grow.
Let's have a look at a few tips that you may find useful as a new Miami landlord!
Tenant Screening
Getting to know your tenant is an important task for any landlord. After all, the tenant is going to be the occupier of your rental property. As the landlord, you have the right to decide who uses your space therefore, it has to be someone your feel comfortable with.
A common practice among landlords is to conduct tenant screenings. Call up the prospective tenant's previous landlord to find out of their history. You can also perform a credit check to probe their financial capability to ensure that they'll be able to make consistent rent payments.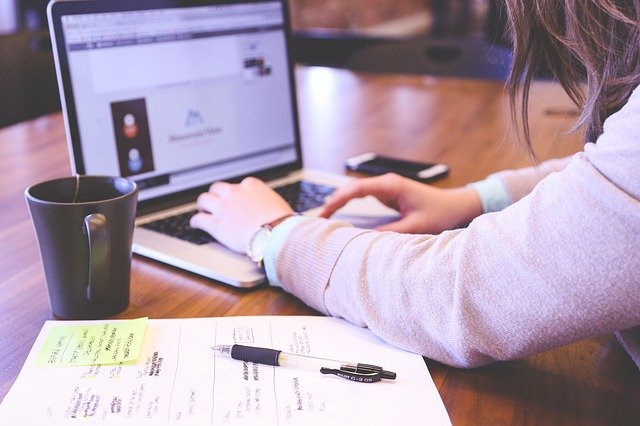 The ideal tenant will be one who pays their rent on time, pays for their own utilities, maintains the space to their best efforts, abides by the terms of the lease agreement and relates well to their neighbors. Knowing details about a potential tenant will allow you to make an informed decision when renting out your investment property.
Clear and Concise Communication
Property ownership comes with a number of obligations. In a typical landlord-tenant agreement, these obligations are to be upheld by both parties. From the onset, you need to be very open with your tenant about what their responsibilities are. These include the deadline for payments, noise policy, pet policy, and a plethora of other rules.
It goes without saying that all these should be included in the lease agreement which the tenant should sign before moving in. However, reiterating it will not hurt one bit and will give you some additional peace of mind.
As an extra safety net, you should consider landlord insurance. This form of insurance not only covers the loss of rent but also other scenarios such as floods, fire, and other accidents.
Renovations and Repairs
It's common practice to request a home inspection before purchasing a property. A professional home inspector offers sound advice when it comes to repairs, renovations, and other home issues.
In a typical inspection, the inspector will check on the foundation, plumbing, and electrical systems, fixtures and fittings, all major appliances, as well as the heating and air conditioning system. Based on the inspector's findings, you can make a comprehensive list of improvements that are needed and assess the overall condition of your property.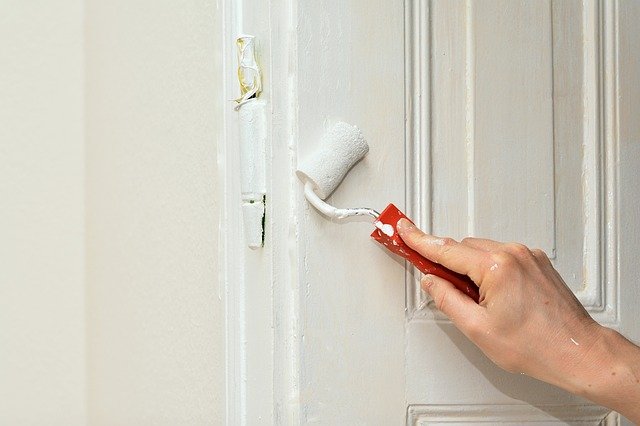 You will have to maintain the property and conduct inspections on a fairly regular basis, whether or not the unit is being rented out.
For instance, after a tenant has moved out, the responsibility of repairs/ renovations may shift slightly. For a landlord offering a fully serviced apartment, damages to amenities such as furniture and cutlery should be dealt with by the tenant. You should ensure that there is such a clause in the lease agreement.
Any repairs to house fixtures, e.g. the HVAC system, must be handled personally. The tenant should call you so that you can make arrangements with a repairman. The reason being fixtures are a part of your home that will probably outlive the temporary tenure of your tenant.
Moving in
Prior to the first day the lease terms take effect, you must ensure that the unit is ready. All the finishing and equipment must be completed and working properly. The internet, Wi-Fi, and other cabling should also be checked.
As the lease term commences, you must ensure that all paperwork has been signed by all parties involved in the lease agreement and collected. All dues/ extra fees have been paid as well. Most importantly, offer a warm welcome to your new tenant as you hand over the keys. A tenancy relationship is more than just a contractual one.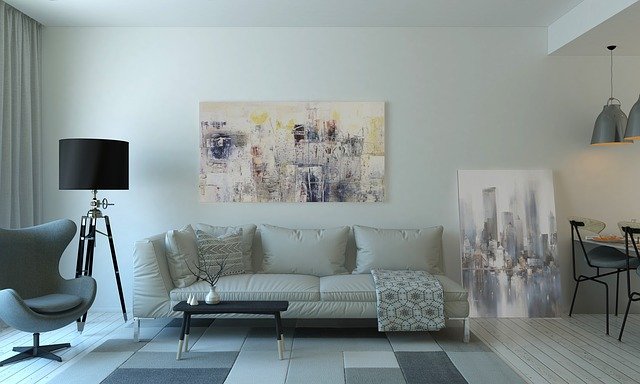 Managing the Lease
Managing your property and your tenants and ensuring that everyone is complying with the terms of the lease agreement will make up the bulk of your time as a landlord. It is a never-ending process ensuring your tenant enjoys the space, relates well with others and also pays their rent.
To effectively manage the unit, it is recommended that you provide your tenants with a convenient payment option. You can also consider the use of property management software for payments and reporting of maintenance issues.
There are several laws local, state, and national landlord-tenant laws that you'll need to be aware of. For example, when a landlord can enter a property, how to handle lease violations and legal evictions. You will need to understand and apply them at all times and remain to update on Miami and Florida property laws.
In Conclusion
With the checklist provided, a landlord can successfully vet a prospective client, prepare the space for renters and create and manage lease agreements.
Management of the property is also a crucial part of investing in property, but it can be quite the hassle. Miami landlords can enjoy the benefits of property ownership bypassing those responsibilities onto the able shoulders of Income Realty Corporation. With our experience, we can take care of every single aspect of your property.
For all your property needs, contact the professionals at Income Realty Corporation. Our experience will give you that extra edge required to entice and retain tenants in your rental units. Our knowledge of real estate and property law has helped many prospective investors maximize the returns on their investments!