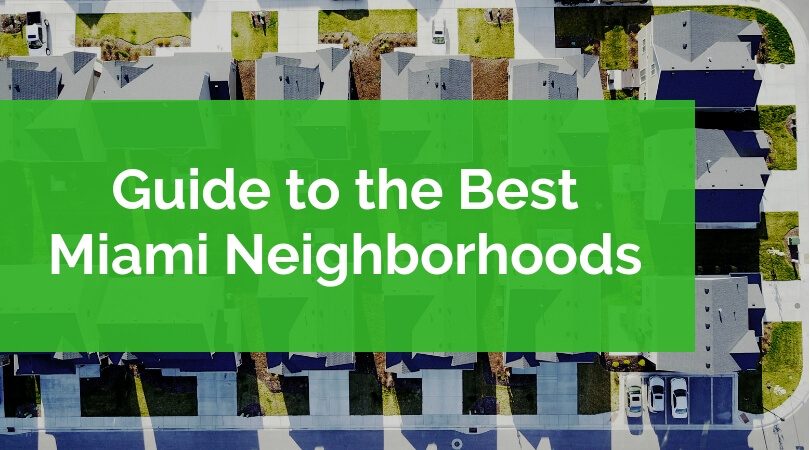 Miami is the largest and most popular city in Florida.
It's well known for its diverse cultures, tasty foods, vibrant night-life, dazzling skyline, and charming beaches.
Every year, millions of tourists flock to the city to enjoy Miami's amazing weather, people, art, among its other attractions.
If you are planning to buy a home in Miami or invest in real estate, one of the questions you might be asking yourself is:
Which neighborhood in Miami, Florida would be the best for me?
As a local Miami real estate company we felt it was our duty to help point you in the right direction.
To make sure you find your perfect fit, this post will give you a rundown of nine awesome neighborhoods in this vibrant city.
A Guide to Nine of the Best Neighborhoods in Miami
With so many neighborhoods in Miami, which ones come highly recommended?
What's the difference between them? And what's the best fit for you?
All you have to do is keep on reading to find out. Here are 9 of the best neighborhoods in Miami, Florida:
1.Brickell area
During the early 2000s, Brickell was Miami's financial district.
Back then, a lot of banks, law firms, and companies resided on Brickell Avenue.
But since 2005, the neighborhood has been transformed into an upscale residential area. This change was mostly provoked by the increase in apartment buildings.
The best part about this neighborhood is that it sits very close to South Beach. Which makes it an awesome place for people in search of a warm city escape.
Nowadays, Brickell is home to many tourists, millennials and young families.
It also has a number of:
•Breathtaking condos
•Luxury hotels
•World-class restaurants
2.South Beach
If you are looking for a neighborhood that's not only fun but also super-vibrant, then South Beach is the place to be.
Well-known for its 24/7 parties, beautiful beaches, art scenes, and cool vibes, this neighborhood is possibly the most famous in Miami.
And that's not all!
South Beach also hosts a number of stunning attractions including:
•The Art Deco district
•Stylish cafes and restaurants along Lincoln Road and Ocean Drive
•The Miami Beach Botanical Garden
•Soundscape Park
•New World Center
•The Wolfsonian-FIU museum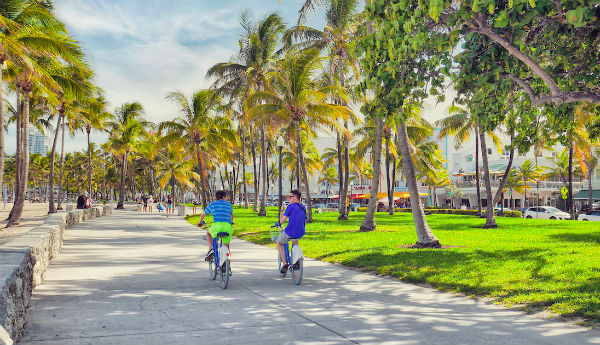 3.Wynwood
Well-known for its enchanting art scene, tasty foods, and coffee, Wynwood is also a neighborhood worth mentioning.
This area has seen quite the transformation. From a run-down and almost forgotten neighborhood to a lively art, food, and a hipster paradise.
When in Wynwood, you can choose to indulge in an artisanal cup of coffee in one of their fine coffee shops, marvel at the art-filled Wynwood Walls, or simply enjoy a meal/drink in one of their many bars and restaurants.
4.Coral Gables
Coral Gables uniquely blends the past and the present in many ways.
For example, the neighborhood is home to the famous Venetian Pool which was built from a coral rock quarry back in 1923.
What's more, the area is packed with numerous boutiques, stunning hotels including the Biltmore, and restaurants.
If you are a fan of old Mediterranean architecture, fountains, gateways, and long waterways, then Coral Gables is the place to be.
Unfortunately, the neighborhood is a bit far from the beach; but the Venetian pool makes up for that, right?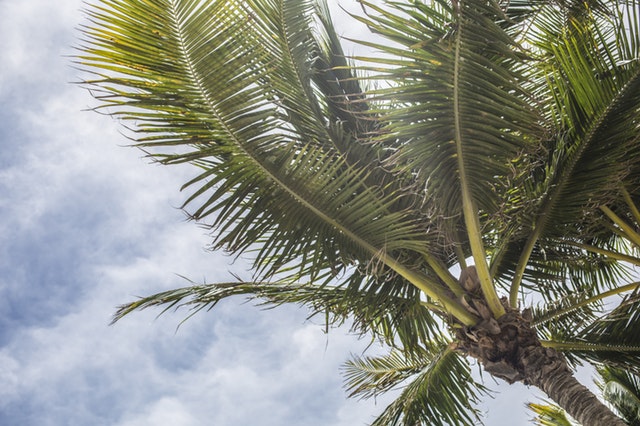 5.Aventura
The Aventura neighborhood is famous for being a shoppers' paradise.
It is home to the Aventura Mall, the largest mall in all of Miami with at least 280 stalls and 6 supermarkets.
Most people often argue that this neighborhood is one of the best places to raise a family in Miami.
Despite lacking tourist attractions, the Aventura area still offers sights to behold. The neighborhood is packed with beautifully designed condos, marvelous landscaping, and chic homes.
What's more, the beach is only a few minutes away.
6.Downtown Miami
Located north of Brickell is the Downtown Miami neighborhood.
You'll find some of the oldest building and hotels in Miami including the Henry Flagler's Royal Palm Hotel.
Aside from that, this neighborhood is the place to be if you are a big fan of the Miami Heat team or basketball for that matter. They play in the famous American Airlines Arena.
And if you are more into exploring, shopping and having a good time, then the area has a lot to offer; including shops, bars, restaurants, museums, parks and so much more.
7.Coconut Grove
Experience the beauty, blissful weather, and friendliness of Miami - one step at a time - in Coconut Grove.
That's because it's one of the few places in Miami where you can walk or ride a bike without having to worry about too much traffic.
The area's colorful and vibrant aura is enough to make even the grumpiest of people happy and relaxed.
Moreover, Coconut Grove offers you a glimpse into the history of Miami through the Vizcaya Museum and Gardens.
And if that's not enough, you can also chill out on the calm and tamer Biscayne Bay waters.
8.Little Havana
Are you a fan of Cuban culture?
If so, then Little Havana brings you Cuba to Miami.
Walking through the neighborhood's main street, Calle Ocho, you'll spot a number of cafes where you can enjoy a cup of hot and fresh Cuban coffee or a simple fruit batido.
What's more, if you'd like to experience Cuban culture firsthand, make sure you visit the neighborhood during the last Friday of the month.
You'll witness the art, food, and music in their monthly cultural festival; locally known as the Viernes Culturales.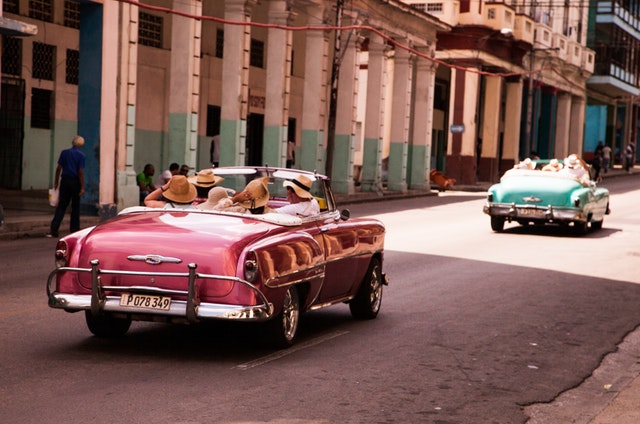 9.Sunny Isles
Last but not least, the Sunny Isles neighborhood.
This island sits between the Atlantic and the Intracoastal Waterway. It boasts of a friendly atmosphere and constitutes of residential homes.
The best part about this beautiful island is that it has easily accessible beaches on both sides.
Plus, you get to choose whether to drive or take a boat to the Sunny Isles from the mainland.
In summary, these are just a few of the best neighborhoods in Miami, Florida.
There are other great neighborhoods you can check out including Little Haiti, Overtown, Miami Design District, Surfside, Key Biscayne, and Bal Harbour.
Regardless of your plans – touring, investing, or moving – these neighborhoods are bound to give you an amazing experience.