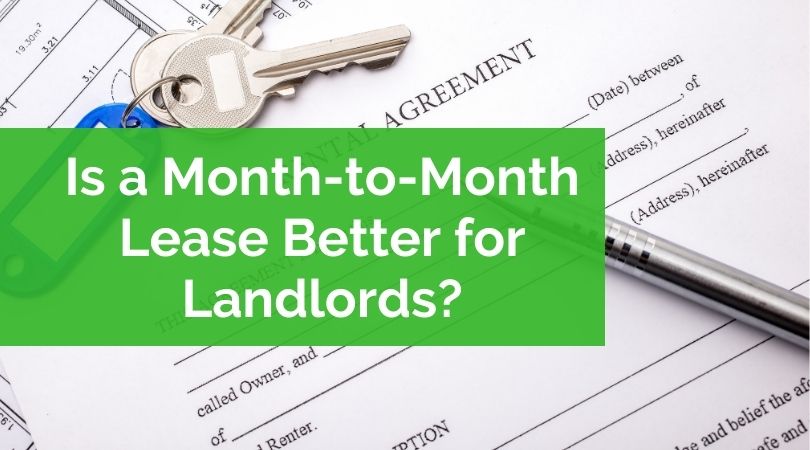 A month-to-month lease is exactly what it sounds like. It's a rental agreement that renews on a monthly basis. It runs until either party terminates it by giving a 30 day written notice. Generally, landlords use this type of agreement to extend existing leases. However, it's also possible for both parties to agree to have it from the beginning.
Now, there are pros and cons to using a month-to-month lease. In this article, you'll be able to assess whether you think a month-to-month lease is right for your rental business.
Pros of Having a Month to Month Lease Agreement
A month-to-month lease agreement is ideal if you're looking for some sort of flexibility. Are you looking to sell your property soon or is your tenant only looking for a temporary place to stay? If so, a month-to-month agreement could be ideal.
Besides the flexibility that month to month agreements offer, the following are other benefits to expect:
Potential of Raising the Rent
Running a month-to-month lease means that you may be able to increase rent at the end of the leasing period. The only thing you'll need to provide your tenant is proper to notice before doing so. In Florida, the notice period must be at least 15 days prior to the increase.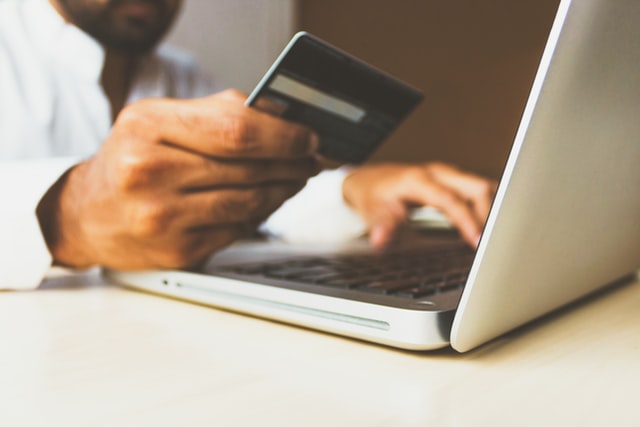 It's also important to note that Florida doesn't have limits on rent increases. This, therefore, means that as the landlord you may be able to raise the rent by whatever amount you see fit. That being said, overcharging your tenants can yield less than ideal results. So, always carry out a comparative market analysis before doing so.
More Control on Who Your Rent to
Unlike a long-term agreement, a short-term agreement provides you some flexibility on who's renting your property. With a month-to-month agreement, if you wish to part ways with your tenant all you'll need to do is serve them with a 15 days' notice to terminate their lease.
This kind of flexibility can come in handy especially if you're just starting out as a landlord. You can use it to see what works and what doesn't when it comes to the leasing process.
A Tenant Can Break Their Lease Without Penalty
Breaking a long-term lease comes with many legal and financial repercussions. However, that isn't the case when operating a month-to-month agreement, so long as the tenant serves the proper notice.
Also, as a landlord, you may be able to end a month-to-month lease whenever you see fit. Summer is especially a great time to do so for two good reasons. One, demand for rental housing is usually high and two, a larger prospective tenant pool usually means a higher likelihood of landing a great tenant.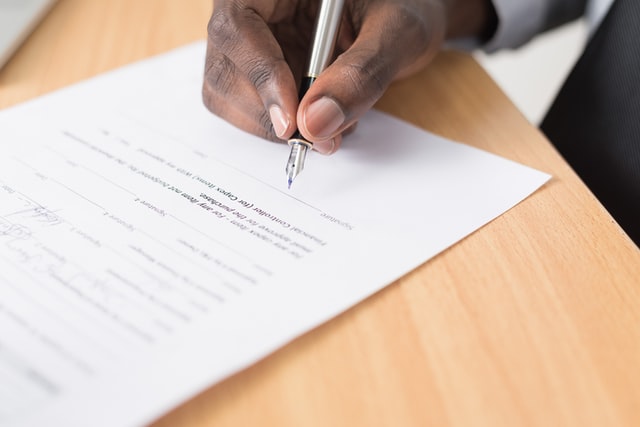 You Could Land a Dream Tenant
As a savvy landlord, it's your goal to rent to a dream tenant. That is a tenant who will pay rent on time, care for your Miami property, and notify you of issues on time.
Tenants may also be drawn to the flexibility of the agreement which can be a major selling point when marketing your rentals. So, if you land a dream tenant, it may be worthwhile to keep on extending their lease until they need to move out.
Cons of Having a Month to Month Lease Agreement
Although short-term leases have their advantages, they also come with some downsides. The following are some of them:
High Level of Uncertainty
Having some flexibility on how long a lease runs can certainly be desirable in some situations. That being said, there is a lot of uncertainty involved. A tenant may end up renting your home for a shorter period of time than expected.
Ideally, when you find a great tenant, it's in your best interest to rent to them for as long as possible. After all, landing a desirable tenant isn't something that happens every other day.
Short-term leases can result in more tenant turnover which means that you need to budget for remarking the rental and potential periods of vacancy.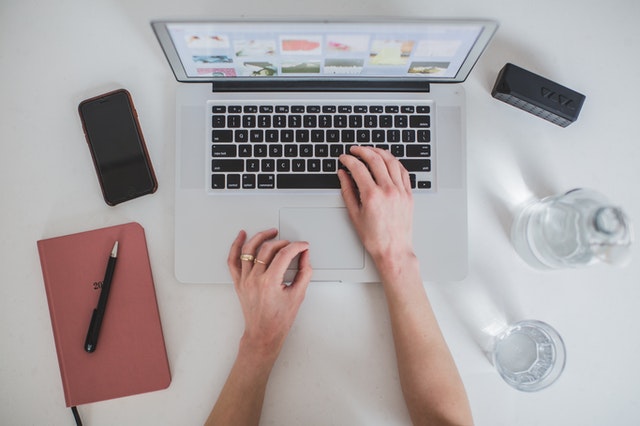 High Vacancy Rates
As already mentioned, in Florida, a tenant on a month-to-month lease only needs to serve their landlord a notice of at least 15 days. But, finding a new tenant within such a short period can prove to be stressful. Also, operating on a time crunch can put immense pressure on a landlord.
It's therefore important to have a strong marketing strategy and financial safety net.
Rental Income May Become Less Stable
Sure, having good tenants is a win. However, keeping them only for a short period of time can mean having a less stable rental income.
Is a Month to Month Lease Legally Binding?
Yes, just like a long-term lease agreement, a month-to-month lease is legally binding. The only requirement is that the document is in writing and signed by both parties.
What is a Holding Over Clause in a Lease Agreement?
A Holding Over clause means that a lease will continue on a month-to-month basis after reaching the expiration date. You wouldn't need to sign a separate month-to-month lease, as the clause would be in writing and as a part of the lease agreement.
The clause will come in handy in case your tenants fail to move out and wonder if they have to continue renting under the existing terms and conditions.
How Can a Month-to-Month Lease End?
Different states have different requirements when it comes to the amount of notice needed to end a month-to-month agreement. As already mentioned, in Florida, either party must give a notice of at least 15 days to end the agreement.
What's more, this notice also applies in other situations. For example, when looking to increase the amount of rent. Besides giving a 15 days notice prior to increasing the rent, the notice must be in writing and be delivered by certified mail.
Summary
There you have it. The pros and cons of having a month-to-month lease agreement. Once you're done weighing your options, the next step is to draft your rental lease. It's important that you make sure that all clauses are legally binding.
Income Realty Corporation can help you in this regard! We'll make sure it contains all relevant disclosures and attachments required in the state of Florida. Contact us to learn more about our property management services!