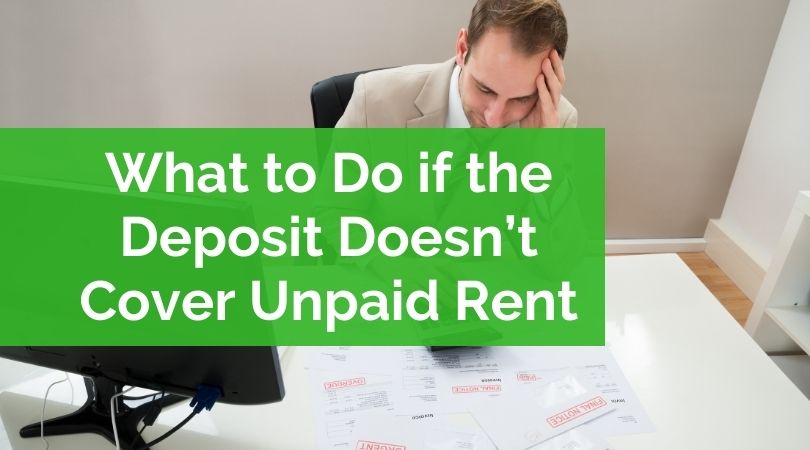 Other than rent, another move-in cost is usually a security deposit. Collecting a security deposit helps landlords cushion themselves against financial damage that can occur due to their tenant's negligent or careless actions.
A good example of a careless action your tenant can make is moving out without clearing the rent due. If the rent due is for just a month, the security deposit would most likely cover it. However, if your tenant owes you months in back rent, then the security deposit in your possession wouldn't be able to cover it.
When Unpaid Rent Exceeds the Security Deposit
So, now that brings us to this question—what should you do if the deposit doesn't cover unpaid rent? The following is a step-by-step process of what you should do as a landlord.
Step #1: Let Your Tenant Know About the Unpaid Rent
Write your tenant a notice and let them know how much rent they owe you. In the notice, let them know exactly how much rent they owe you and your rights to make appropriate deductions to their deposit.
In Florida, landlords are required to notify their tenants of any pending deductions to their deposit within 30 days after moving out. If you fail to do so, you run the risk of forfeiting any right to make any deductions to their deposit.
You must send the notice to your tenant's last known address via certified mail. Once your tenant receives it, they'll have 15 days to contest it.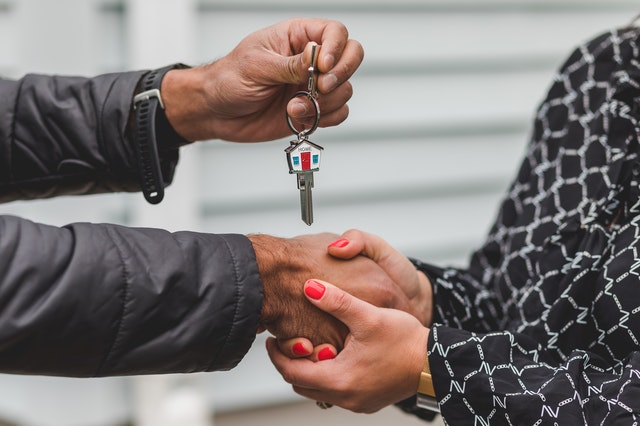 If the deductions exceed the security deposit, then you'll need to send them a demand letter for the remaining amount.
Step #2: Send Your Tenant a Demand Letter
This is the next course of action you should take if the security deposit doesn't cover unpaid rent. Now, a demand letter can only be effective if it's written properly.
First and foremost, when writing it, make sure to be as polite as possible. Yes, you have a right to be angry. However, the last thing you want to do is to attack your tenant. Also, be clear on what exactly you want from them. Let them know in clear terms how much money they owe you in back rent.
Let them know that you can pursue legal action against them should they fail to pay up. Lastly, let them know how much time they have.
For easier correspondence, include a phone number that the tenant can use to get in touch with you.
Step #3: Consider Filing a Small Claims Lawsuit
If your tenant ignores the demand letter, your only course of action would be to move to court. A small claims court provides a simplified procedure for resolving legal issues. There is a limit, though, on how much you can sue. In Florida, the money damages shouldn't exceed $8,000.
However, while a small claims court can seem like a great option, it has its own downsides.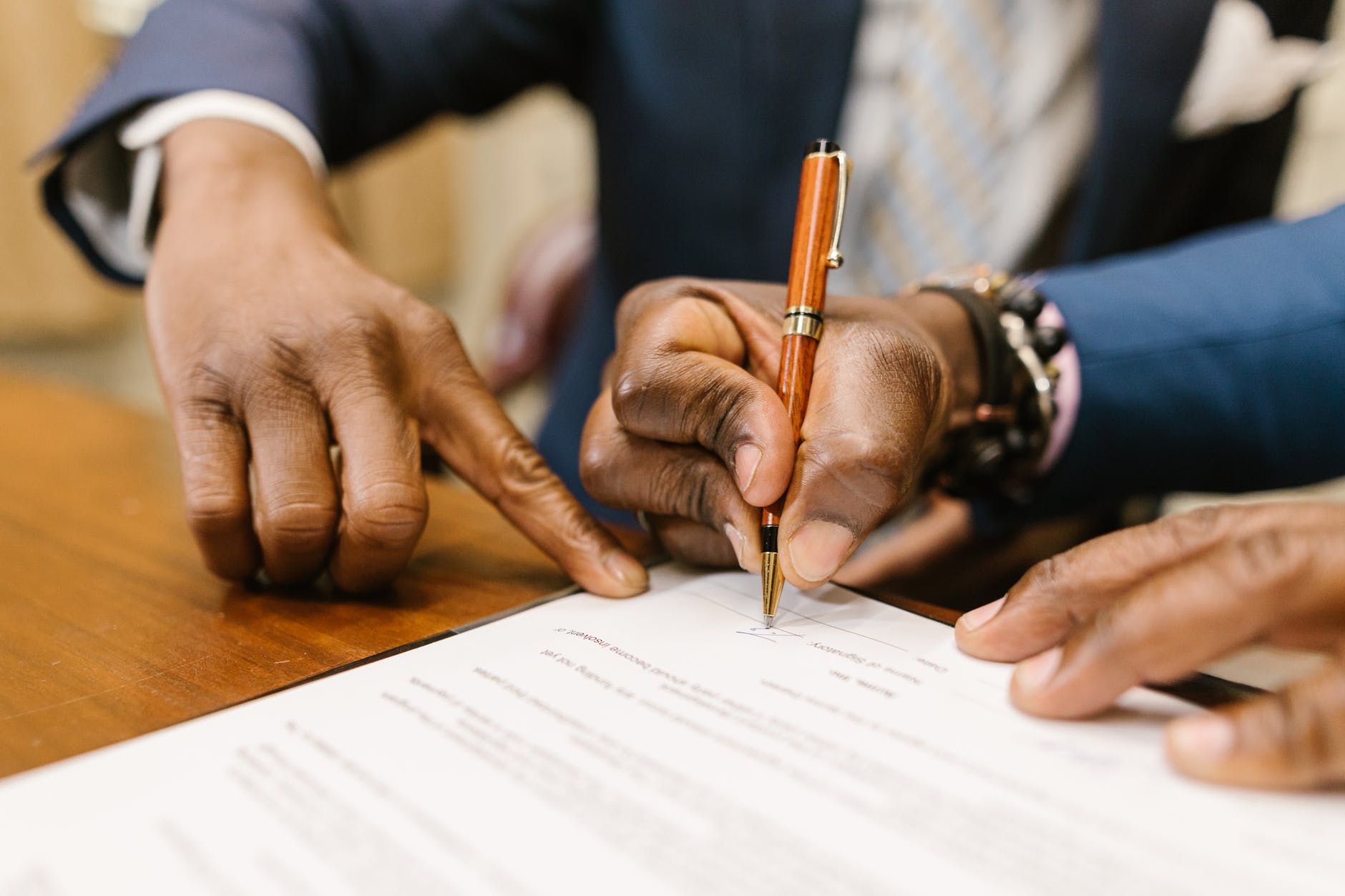 For one, just like any legal process, filing a lawsuit in a small claims court can be time consuming. You'll need to:
Prepare the case
Organize all the evidence you have against your tenant
Attend the court hearing where your rental property is located
Pay a filing fee
It's also possible for your tenant to lack the funds. Just because you're suing them isn't a guarantee that your tenant will be able to pay up. So, even if the court rules in your favor, you may still not be able to collect the money from them.
Another possibility is that your case may lack all the necessary evidence. Evidence is everything when it comes to a court hearing. Without having the necessary documentation, your case can suffer. Some of the documentation you may need include:
A copy of the lease or rental agreement
Move in and move condition of the property
Costs associated with cleaning and repairing the unit
Overdue rent the tenant owes you
Another downside to seeking a court solution is that you run the risk of getting countersued by the tenant. Even after doing everything by the book, this is always a possibility that you'll need to keep in mind.
What You Can Do to Prevent Financial Damage
Renting out a property carries several risks, from unpaid rent to property damage and everything in between. Luckily, there are things you can do to keep these risks as low as possible.
1. Rent to Tenants That Can Afford the Rent
This is where tenant screening comes in. Don't just rent to any tenant that shows interest as tenants aren't created equal. Always screen prospects thoroughly to ascertain their eligibility first.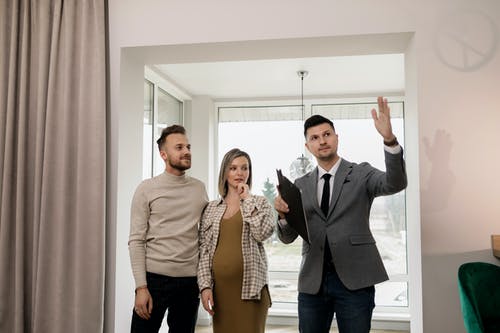 The following are a couple of things that your tenant screening process should look at.
Income level. Ideally, your tenant should be able to make at least 3X the rent amount as monthly income.
Credit rating. A good credit rating is a good indicator of how financially savvy someone is.
Eviction history. Avoid renting to tenants that have an eviction history. If they have violated a lease before, chances are they can do it again.
Employment history. Avoid tenants that are unable to keep a job.
Criminal background. Always run criminal checks on prospects to ascertain their criminal status.
2. Conduct Regular Property Inspections
Other than unpaid rent, property damage is another risk of renting to a difficult tenant. Conducting regular inspections can help you monitor the condition and treatment of your rental property more closely.
When conducting the inspections, make sure to be on the lookout for things like pet stains, wall damage, odors, and working appliances.
Remember, though, the privacy of your tenant is paramount. So, before making entry, always make sure to notify them beforehand. Under Florida law, a landlord must give their tenant a notice of at least 12 hours prior to entering their unit.
Bottom Line
Renting to a great tenant is key to avoiding issues such as nonpayment of rent. If you're having difficulty finding one for your Florida rental property, Income Realty Corporation can help. Get in touch to get started!