Leasing Services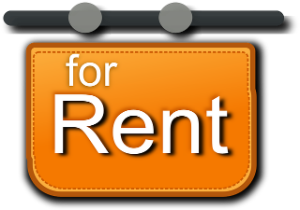 We have in-depth experience in providing top-notch property management services. When you hire us, we ensure that your home finds a tenant within the shortest time possible thanks to our proven marketing strategies and tools. Our marketing approach entails numerous processes and checklists which have undergone continuous fine-tuning over the years to meet the ever-changing dynamics of the industry. This has positioned us to effectively market client properties and ensure they find the best tenants in the shortest time possible.
Income Realty Corporation's marketing strategy is aimed at ensuring that your property not only remains unoccupied for a short period of time but is also rented by the most suitable tenant. Our marketing strategy concentrates on cost-effectiveness, time and client satisfaction. The product of all these efforts is a substantial reduction in tenant turnover.
What Does Our Property Leasing Process Look Like?
To ensure that our clients get maximum returns from their properties, we undertake the following important leasing services.
A Thorough Inspection of the Property
Before advertising your property, we first do a detailed inspection of the property. The aim of this exercise is to ascertain the condition of the property and determine whether there are any repairs that need to be carried out before a tenant moves in. In the event that repairs are needed, we have a team of qualified expert contractors to handle the project.
Marketing the Property
After we've inspected and verified that your property is in good condition, we begin marketing the property. We take both interior and exterior photos of the property to highlight the best features in order to attract tenants. We emphasize on taking expert photos because we understand the impact of good photos in the rental marketing process whether it's for a high-end or low-end property.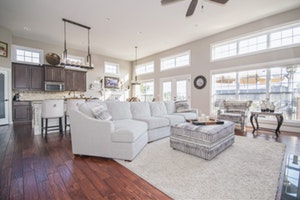 Installing Signage on the Property
We place a "For Rent" sign at the front yard of your property to indicate that it is available for rent. From our experience, these signs play a significant role as this helps draw the attention of potential renters. Without this sign, it is difficult for someone to know that the property is available for rent.
Conduct a Market Price Comparison
Accurately determining how much you should charge for rent is an important process that ultimately affects how long it will take to find a tenant. Using our proven internal market research mechanisms, we examine how much similar houses in the area are charging. Doing this helps us come up with an accurate rental costing for your house in relation to the average market rate.
List Properties on Third-Party Sites
Aside from listing your property on our website, we go a step further and list your property on other popular third-party property listing platforms such as Trulia and Zillow among others. These rental listing sites reach a larger audience of potential customers as these are visited by many prospective tenants looking for houses to rent.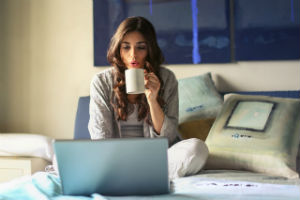 For us to achieve better efficiency, there is a digital system in place to take care of multiple inquiries from renters. Using this platform, we respond to all queries in a timely manner and showcase our properties. Thanks to our online system, prospective tenants can electronically submit their rental applications or personally visit our Miami office. We have a comprehensive tenant screening policy to ensure we only select genuine tenants who clearly understand their rental obligations.
We look for tenants who are prompt with their rent payments, clean, honest, responsible and creditworthy. We ensure to abide by the Federal Fair Housing Act. All tenants are required to sign lease agreements and comply with our strict rental guidelines aimed at protecting your property. All lease negotiations are done with our clients' best interests in mind and all our leases are prepared in accordance with Florida property laws.
When a tenant signs a lease agreement, they keep a copy, we give you one and keep one for our records. We also comply with Fair Housing Laws and uphold fairness throughout the entire leasing process.
If you're looking for the best rental management company in Miami, Florida, give us a call at (305) 251-5561. Income Realty Corp has been providing real estate services in Miami for nearly 40 years.