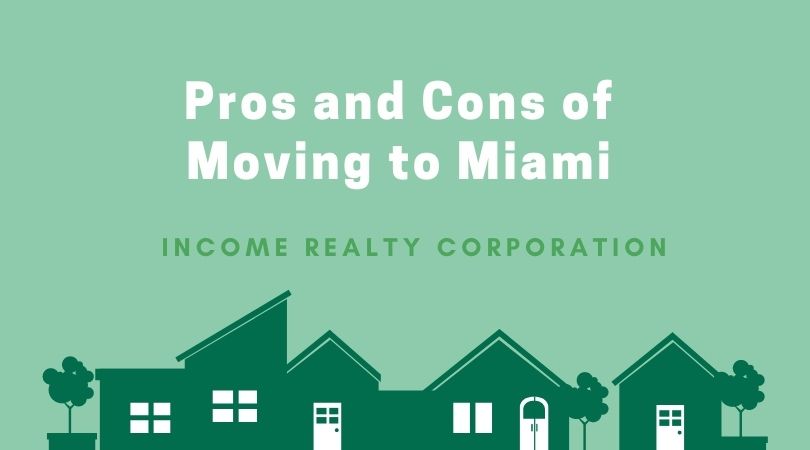 Living in Miami is known for its exciting new opportunities, diverse cultural scene, and expanding job market. There are also many natural wonders to admire while living in Miami. As a Miami resident, you will have many great opportunities. This wonderful, bustling city offers low crime rates, outstanding health care, and a variety of fun things to do.
Before relocating there, it will be advisable to consider the advantages and disadvantages. We understand that moving is not an easy process, and it can take a toll even on the best planers. Cross country moves are even more difficult and complex, but no worries, we are here to help you. Read on to discover the good sides and the bad ones of moving to this exciting and thriving city!
Is Miami a great place to live?
Located in sunny Florida, Miami is a gorgeous and scenic city full of stunning sandy beaches and great apartment complexes. If you are looking for an urban and modern place to live, Miami can be a perfect choice. It sounds like a true paradise, right? Though living in Miami may seem like a dream come true, there are still some downsides to relocating there.
The pros of moving to Miami
The city has some of the most beautiful beaches in the world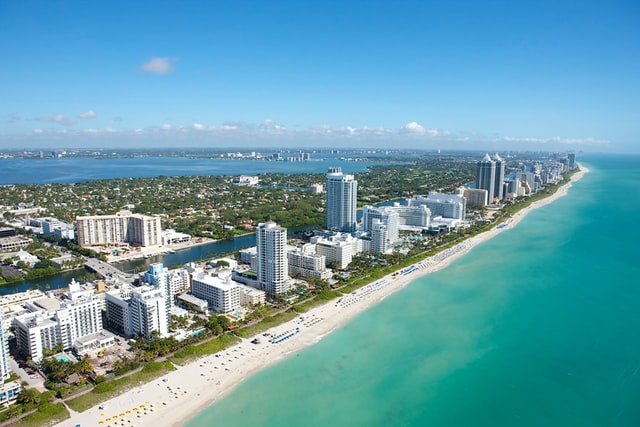 Miami is an extraordinary place where the Atlantic ocean merges with the Caribbean sea, offering many tourists and residents breathtaking views, amazing oceanfront restaurants and oceanfront clubs, and all the fantastic beaches you could ask for.
Virginia Key Beach Park, North Beach Oceanside Park, Haulover Beach, Sunny Isles Beach, and Miami Beach-South Beach are among the most popular beaches in Miami-Dade County.
Even if you're looking for deep sea fishing, national parks like Everglades National Park and Biscayne National Park, or outdoor recreation, Miami has something for you, and you'll never even have to leave South Florida. The vibrant metro area is the reason South Miami gets its reputation as such a fantastic city.
There are plenty of fun things to do
Theme parks, contemporary art shows, museums, popular shopping places, and touristic attractions are just some of the perks. Living in Miami provides endless opportunities for young people. Often dubbed the Magic City, this city never sleeps, and many claim that the vibrant nightlife in Downtown Miami is out of this world!
Sunny and warm weather
Temperatures are usually around 75 and 85 degrees. Sunshine in Miami is guaranteed! Sunny days make everything more positive and enjoyable. If you like to soak up some sun and vitamin D, Miami is the right place for you. Just don't forget to use some sunscreen!
With several national parks and a rich culture, you'll never have a bad day in Miami.
The food scene is iconic
Miami is famous for its fantastic gastro scene! There is something for everyone's pocket and taste. All in all Miamis gastro scene is something worth exploring!
With many Miami residents coming from Latin America or descendants of Latin American countries, the Latine food scene in Miami is thriving, providing some of the best food on the east coast and definitely the best in Southern Florida.
Expanding job market
Many young professionals are moving to Miami, looking for better job opportunities, and you can be the next one! Living in Miami provides endless job possibilities, and the national average of unemployment is typically low.
The Miami International Airport also allows professionals quick and easy access to a major international port. Being a major city, the job market is endlessly growing, providing job opportunities in everything from professional sports to public transportation and construction-related job opportunities.
The cons of moving to Miami
Tropical storms
Potential flooding and rain are not unusual in Miami, and they are something you can expect occasionally. The climate is tropical. Which means you may see some heavy rainfall. Thunderstorms are also not out of the picture.
High cost of living
Monthly expenses in Miami can be pretty high. Living there generally costs more than in other cities. Still, you can find several affordable apartments and neighborhoods.
Traffic jams
Miami is home to many major corporations and essential businesses. It's no wonder that it can get crowded effortlessly. The rush typically starts early in the morning. It can last until 2 pm, sometimes even longer.
How to rent a property in Miami?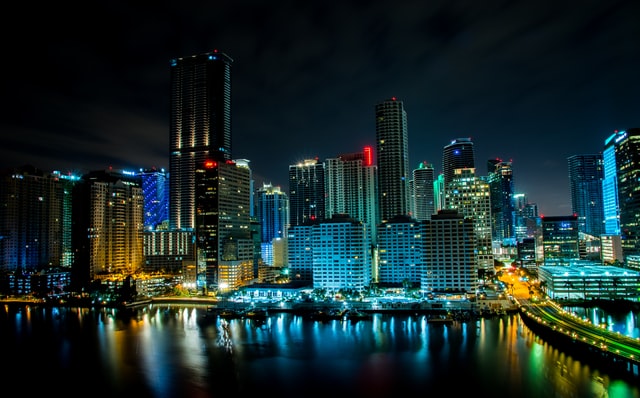 If you're thinking about relocating to Miami, you are probably interested in renting or buying properties. Rental property ownership comes with many different challenges. But no worries, we are here to help you and give you some useful rental tips. Sometimes, it's best to leave everything to professionals. Our advice is to consider hiring a professional property management company with years of experience.
Bottom line
Miami can be a terrific place to start afresh! This exceptional city truly has a lot to offer to its residents. Before relocating there, you should consider all the advantages and disadvantages. Each move is special; it comes with a unique set of challenges.
Though Miami is full of fantastic places, living there isn't always easy. Like in many big cities, crowds and the high cost of living can create additional stress and problems, especially for new residents. Give yourself enough time to settle in and get used to your new surroundings. Still, if Miami is the city of your dreams, we wish you safe relocation and great new life!