Landlords benefit from organizing all their documents. Losing even a single document can lead to a lot of stress so it's recommended to have plenty of backup copies. With the convenience of digital signing, creating several copies can be done easily. But even with physical lease agreements, it's still vital to have printed backup copies.
Why Landlord Documents are Important?
You need to store your documents properly when you're managing a rental property.
Here are a couple of key reasons why it's necessary:
1. Ensures the accountability of all parties
With an on-hand lease agreement, each party is held accountable for each of their responsibilities as covered in the contract. If conflicts arise, referring to the lease is hassle-free to determine the exact terms and conditions. A lease or rental brings clarity and protects the rights of each signer of the agreement.
2. Accepted as proof in court
A key advantage of keeping rental documents is that it provides protection. In case a landlord gets sued in court, the rental files can be presented since it counts as legal evidence. With a complete set of rental records, you won't have to worry as much since everything will be in black and white, and signatures can also be shown.
3. Hassle-free accounting
If your rental paperwork is organized and easily accessed, bookkeeping won't become stressful since you can easily check the dates and verify vital amounts from the security deposit in your possession, pet rent collected, and receipts issued for needed property repairs.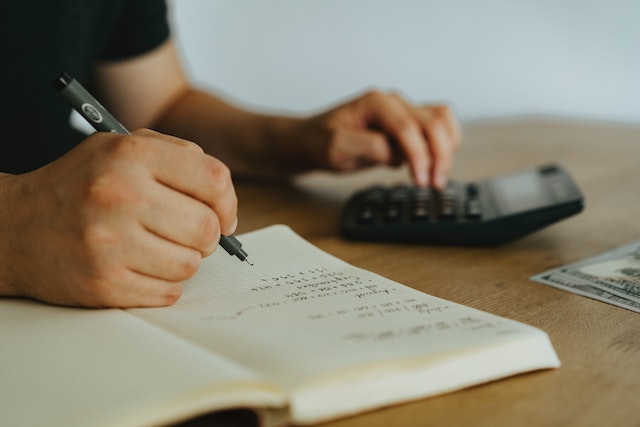 It's also quick to check whether a tenant has paid the monthly dues and to make deductions for damages beyond wear and tear.
4. Streamlines the rental operation
As a landlord, it's natural to have a full list of maintenance tasks and inspections to conduct. If you have quick access to vital data, you can easily proceed to the next step. You won't waste time searching for the forms, making it easy to run your rental business.
Efficiency is prioritized to ensure you're managing your time well and gaining more bandwidth to handle additional tasks or urgent property emergencies.
What are the Essential Rental Documents Landlords Must Keep?
Landlords should know which crucial rental files to keep on hand. Here are the vital rental documents to store:
Lease Agreements
A lease agreement is a priority to store. Landlords must keep a physical copy of it during the entire tenancy. It reduces headaches and protects you from potential conflicts. Having a digital copy is advisable since a material lease can get lost. Even when the tenant moves out, you must store a digital copy for safekeeping.
Any documents from tenant screening are also important to keep, both for renewal screening purposes and overall documentation of due diligence on your part when screening your tenants.
Lease Amendments
Agreements can change while a resident stays in your rental place. These amendments are best recorded with the rental agreement for clarity.
For example, the original agreement may indicate that only the landlord and/or professionals the landlord hires can fix a maintenance issue on the property. If you decide to amend the agreement to allow the tenant to fix larger maintenance issues themselves, this should be reflected in the lease.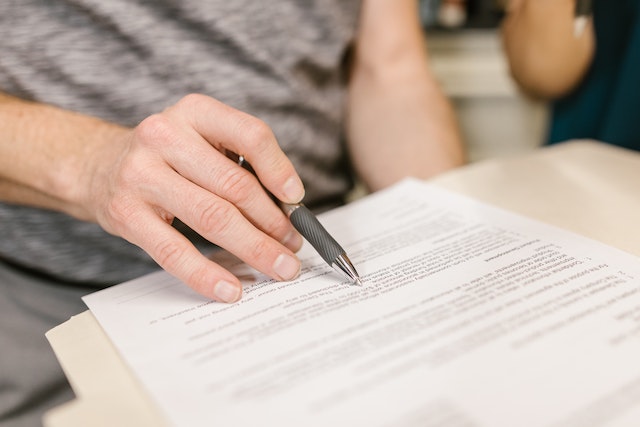 Scan a digital file of the amendments to the new terms and conditions of the agreement so you always have a backup record of the changes in place.
Documentation of Rental Inspections
A landlord and tenant can often have a dispute concerning security deposit refunds. To avoid conflicts, it's essential to keep a record of the entire rental property inspection reports. This covers a tenant move-in, move-out, or routine property inspections during a tenancy.
It lets you know how your rental unit is faring all through the resident's tenancy period. You can show them the damage reported that requires deductions from the security deposit for the repair charges.
Ensure that all the notices are stored to secure proof in case a tenant files a lawsuit. Notices cover
nonpayment of rent and non-renewal of the lease. These notices support the follow-ups made to the renter.
Keeping Your Rental Documents Organized
While it can get challenging to properly get your rental documents in order if you have failed to do it since the beginning, the rewards are great. Landlords must create an efficient system that organizes rental paperwork for convenience.
Guidelines on Landlord Documents
Landlords must issue their tenants with two vital documents to their renters, the security deposit receipt, and the lead disclosure form. Properties built before 1978 come with potential lead paint risk which can endanger the health of the residents. That's why landlords with older rental units must provide a lead disclosure form.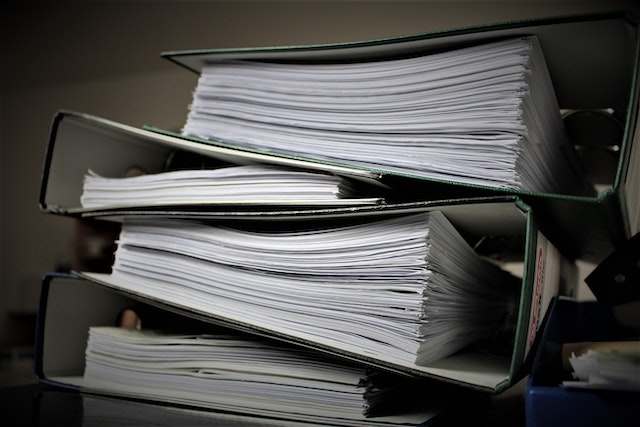 Most landlords ask tenants for a security deposit so the landlord must furnish a receipt once the deposit is in their keeping. The receipt provides detailed information on where the security deposit is held and if it's stored under an interest-bearing account.
Not all states require you to add specific details so it's best to review your local property laws to adhere to the requirements.
What Documents Do Landlords Need from Tenants?
Landlords can request potential renters to submit these documents
Rental application
Authorized consent for background checking
Pay stubs or W-2s
Reference letter
A landlord can also ask tenants to have renter's insurance. If you require them to have one then you must also require proof of insurance.
What Happens When Rental Paperwork Gets Lost
It's possible for rental documents to get lost and landlords must ensure that they provide a tenant with a copy since this is a handy guide. Without one, it can be challenging to enforce property policies. Should both parties lose the lease copy then crafting a new one is advisable to clarify the terms and conditions agreed upon in writing.
Bottom Line
Landlords also give financial reports to the renters, but this can be a difficult task with missing rental documents so ensure that you have a copy you can provide for greater transparency. It makes it easy to track cash flow, expenses, and profits.
Are you looking for a trusted property management company to assist you with keeping your rental documents in order? If so, contact Income Realty Corporation today!