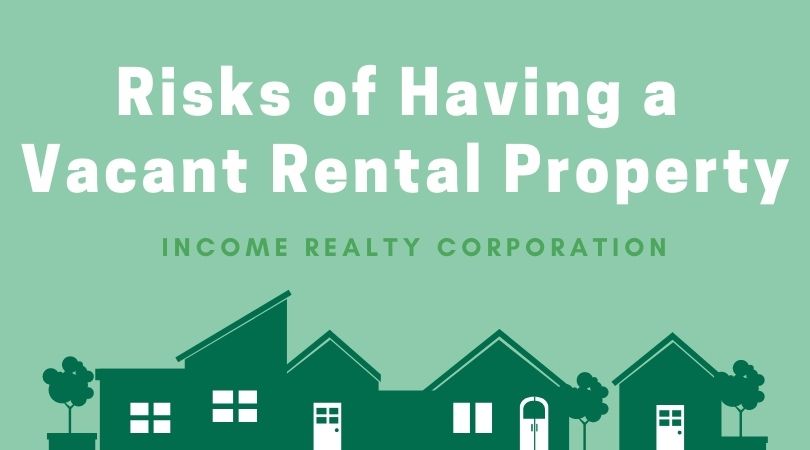 Every industry has its own unique set of challenges, and the rental industry isn't an exception. At some point during your career as a landlord, you'll experience a vacancy. After all, a lease only runs for a specific period, and not every tenant will renew it when it expires.
While vacancies are perfectly normal, there are many risks associated with them. This is especially true if they run for an extended period of time.
Risks and How to Prevent Them
We'll look at the possible risks of having a vacant property and what you can do to prevent damage.
Risk #1: Your property can be broken into and vandalized
Vacant properties are at risk of getting looted and vandalized. A thief can sneak in and steal expensive ammenities like furnishings, air conditioning units, and appliances. Other things at risk of theft include aluminum pipes, copper wires, and antique pieces.
Your property will also be at risk of getting vandalized. Someone looking for cheap thrills may draw some graffiti on walls or spray paint it.
So, what can you do to discourage thieves and vandals? For one, consider installing a security system. These systems have alarms that can help scare off many would-be burglars and notify local authorities of the break-in attempts.
You can also enlist the help of a neighbor to help keep an eye on the property when you're away.
Risk #2: Your vacant property can become attractive to squatters
Squatters are another type of unwanted guest that can find your property attractive. They are especially attracted to homes that are habitable. This means homes that already have furniture, utilities, and functioning utilities.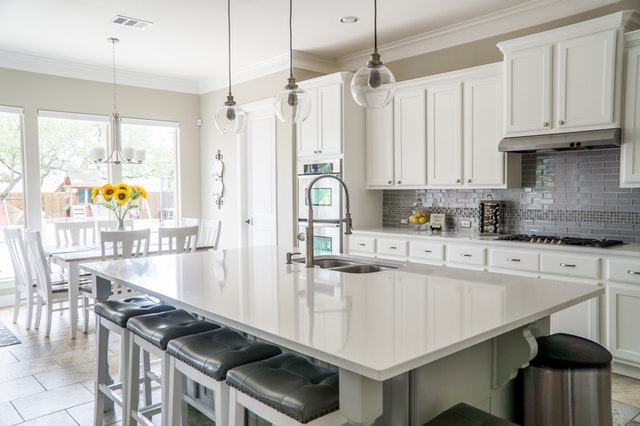 Under Florida laws, squatters have rights. After occupying your property for a certain period, they could claim it adversely. And at that point, removing them can prove to be a daunting task.
To prevent such unwanted guests in your home, here're a few things you can do. Begin by disconnecting utilities. This is usually enough to deter squatters, as the home will become unlivable. If you'll be away for a particularly long period of time, consider hiring a property management company to rent out the property to a good tenant or perform regular property inspections.
Risk #3: Your property is at risk of a fire
Vacant properties are also at high risk of an arson attack. While it can be accidental, some intruders might be purposeful in their actions.
Also, heating systems can also cause a fire, as well. When heating systems aren't properly maintained, they can accumulate dirt and that can lead to an overheated motor system.
So, how do you prevent a fire from starting? First, install a security system and have it programmed for remote monitoring. Second, give the impression that the property is occupied. You can do so by keeping the landscaping impeccable and leaving recorded sounds.
Risk #4: Your vacant property can be at risk of water damage
Water leaks and broken pipes are the main cause of water damage in homes. And the problem with water damage is that the problem can go undetected for a long period of time. At that point, the damage caused can run into thousands of dollars.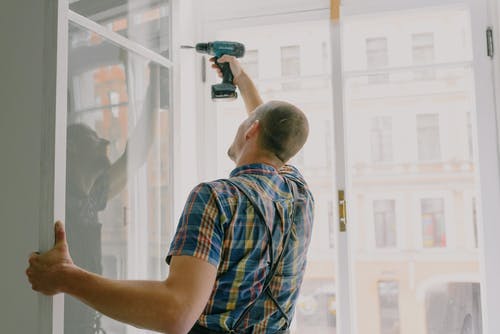 One of the first impacts of water damage is mold growth. Mold usually starts growing within the first 24 hours of a leak or flood. This cannot only be costly to fix after some time but will also make your home uninhabitable.
To prevent water damage, there are a couple of things you can do.
Shut off the water at the street
Drain the system
Open the lowest faucets on your property
Prevent basement water seepage
Risk #4: Your standard insurance policy may not offer sufficient cover
A vacant home is at risk of damage. Emergency responses will be slow as well since there will be no one to notice things right away. By the time the damage is uncovered, the cost of repair will have ballooned significantly.
For such reasons, standard insurance policies will usually not cover vacant units. As such, you may need to take out an extra one in order to sufficiently cover your vacant Miami property.
On average, expect to pay 50% more on insurance fees for a vacant home.
Risk #5: Rental vacancies can be costly
As a landlord with a vacant unit, you'll lose more than just the monthly rental income. Just because your property isn't occupied doesn't mean you'll no longer need to pay for such things as property taxes and mortgage payments (if any).
How to Minimize Rental Vacancies
The following are some tips to help you keep your rental vacancies as minimum as possible.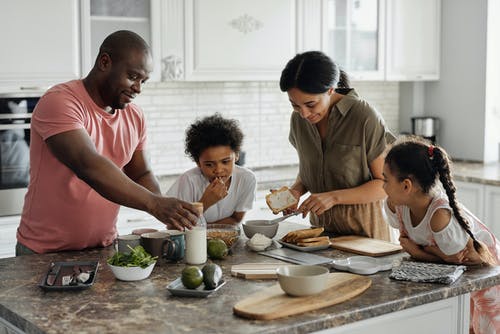 Market your property on an ongoing basis. Use attractive rental ads that showcase your property's best attributes. Also, use great photos to make a good first impression.
Keep your rental property attractive. This will help keep your property desirable to both prospective and existing tenants.
Make timely repairs when they are needed or requested. If a tenant makes a repair or maintenance request, make sure to handle it as quickly as you can. If you don't, you run the risk of having your property become uninhabitable.
Charge the right rent. Charging the wrong rent may also be the reason for your property's high vacancy rates. When determining the rent amount, pay attention not to overcharge or undercharge tenants.
Reward existing tenants. If you have a great tenant, consider rewarding them to retain them longer.
Incentivize tenants to rent your property. You can offer them incentives such as free parking, free wi-fi, or even waive their first month's rent. While this can cost you some money, it can be worthwhile to your bottom line in the long run.
Hire a property management company. An experienced property management company will not only help you find a good tenant, but will also help you care for your property, collect rent, and enforce the terms of the lease.
Bottom Line
Vacancies mean that not only do you miss out on rent payments, but your property will also be at risk of damage. If you are just starting out, your best bet is to hire a reputable property management company to help you find a tenant. Income Realty Corporation is a top-rated property management company in Miami, FL.